MIPS Webinar Answers Many Questions
In AAPC News
April 13, 2017
Comments Off

on MIPS Webinar Answers Many Questions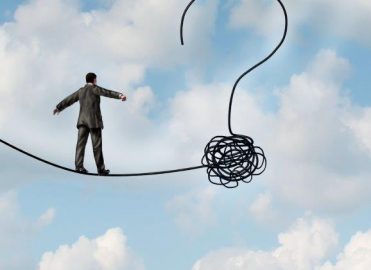 On April 4, the Centers for Medicare & Medicaid Services (CMS) hosted a webinar to provide information on the Advancing Care Information (ACI) performance category of the Merit-based Incentive Payment System (MIPS).
The ACI category is just one component of MIPS. For the 2017 performance year, there is also a Quality category and an Improvement Activities category. Each category factors into a composite performance score (CPS), which will be used to determine scorers' payment adjustments to their Medicare Part B claims, beginning in 2019.
During the webinar, MIPS Advancing Care Information Deep Dive, CMS reviewed requirements for 2017 ACI participation, including:
Measures and transition measures;
Scoring;
Electronic Health Record (EHR) certification requirements; and
Data submission methods.
Beyond the usual replay of static PowerPoint presentations, these webinars eek out essential bits of useful information. The question and answer sessions, in particular, help CMS understand what providers need in a new quality-based payment system. They also provide participants with insight to what is concerning others. Here are most of the Q&As that came out of the webinar.
Q&A
Q: When will the list of qualified registries and QCDRs be made available for 2017 reporting?
A: Qualified registries should be going up within the week and qualified clinical data registries should be up by mid-May or sooner.
Q: How many patients must be included to earn the maximum performance score? We have 10s of thousands of patients who fall in the denominator for any of these measures.
A: It doesn't matter how large the denominator; what matters is the ratio. If you have 10 in the numerator and 10 in the denominator, you will earn a high score.
Example: Reporting 250 in the numerator and 500 in the denominator for the Provide Patient Access measure equals a performance rate of 50 percent, which equates to a percentage score of 5.
Q: Can providers refer internally to each other to satisfy the Health Information Exchange measure?
A: We understand there are some issues with providers not being able to achieve the health information measure and we are working on a solution. We will message that when it becomes available.
Q: Regarding certification requirements, can you submit ACI measures from either set of measures but not a combination?
A: You can submit a combination. You can submit just the 2017 ACI transition measures or you can submit the ACI measures, or you can submit a combination of the two. However, you will not be scored for multiple submissions of multiple measures.
Q: What is the distinction between the 2017 ACI transition measures and the ACI measures?
A: The ACI measures are based on stage 3 and they use the functionality in the 2015 CEHRT; the 2017 ACI transition measures are based on modified stage 2 Meaningful Use and they use the functionality in the 2014 CEHRT.
Q: Does submitting Meaningful Use attestation for the 2017 year satisfy the MIPS requirements for the 2019 payment adjustment?
A: No. You must submit under MIPS.
Q: Regarding the Health Information Exchange measure: Currently, our providers are exempt if they have less than 100 transitions. Is that still true with MIPS?
A: There currently is not an exclusion under MIPS, but we understand that this was an oversight and we are working on a solution to correct this.
Q: How many patients have to message through the portal to qualify?
A: There's no requirement. It's one patient. You need to submit one patient if you're reporting as an individual or one patient if you are submitting as a group to fulfill the base requirement. If you submit for more than one patient than you have the potential to earn a higher performance score.
Q: Regarding the 5 percent bonus for submitting to a public health registry besides immunization: Will you still get the 5 percent if you are in active engagement, so if you're just registered or testing, or does it have to be with production data?
A: Any of the three options for active engagement.
Q: Regarding e-Prescribing as a base measure: If you have a denominator of 0, is that permissible to still receive full score for the base measures?
A: Similar to the Health Information Exchange oversight, we have an oversight for e-Prescribing and we are working on solutions to try to rectify this.
Q: Regarding bonus improvement activities, do you have to submit the results through your EHR to CMS or a third party, or will that count for a bonus just doing attestation?
A: Whatever method of submission you choose is where you would submit that you performed that improvement activity.
Q: Regarding the transitional [Send a Summary of Care] measure, I'm not sure if it's supposed to include a problem list and medication allergies. It's not very clear in the documentation.
A: Yes, you are correct. It is not clear. That was an oversight on our part. We are working to fix that. It should be linked to what is required for modified Stage 2.
Q: If we report as a group will each individual need to see 100 or more Medicare Part B patients and bill $30,000 or is it collectively as a group?
A: Groups have the option to report at the individual level or the group level. If a group reports at the individual level then the low-volume threshold is determined at the individual level … bill less than $30,000 or see fewer than 100 patients. If a group reports at the group level, the low-volume threshold would be determined at the group level.
Q: How will ACI measures be submitted?
A: You have many options; it's not just through attestation. For ACI, if submitting as an individual, you can either attest, or submit through a QCDR, a qualified registry, or through an EHR. You need to choose just one, though.
Q: If attesting as a group, does the one patient apply to the whole group or does each provider in the group need to have one patient?
A: If reporting as a group, it would be one patient for the group.
Q: For full-year pick-your-pace reporting, is ACI required for a full year, too? I thought ACI was 90 days in 2017 and 2018.
A: We believe you can earn the maximum score if you submit for a full year because you would have more patients in your numerator and denominator. The reporting period is 90 days. If you submit for 90 days, you will still earn a positive adjustment; it's just possible that if you submit for a year you will earn a higher positive adjustment.
Q: Are psychiatrists considered eligible clinicians? Would they be considered part of the group?
A: Yes, they would. But if you don't have data for them you wouldn't submit data but they would still be part of the group and they would earn whatever adjustment the group earned.
Q: If a provider is part of an ACO, can they partake in ACI?
A: Yes, they can participate in MIPS.
Q: Does all the data for the Advancing Care Information have to come from the certified EHR?
A: Yes, all the measures are based on certified EHR technology.
Q: We have multiple clients who do not have EHR systems. Will they need to submit a hardship for relief?
A: If they don't have EHR, they could submit a hardship, if they fall into a hardship category. When we have the hardship applications up, there will be more information on the hardship categories.
Q: Are you allowed to use more than one reporting mechanism?
A: For 2017, within each category, you must choose a reporting mechanism. You can choose three different reporting mechanisms — one for Quality, one for Advancing Care Information and one for Improvement Activities — but within each category you must use the same method.
Q: Will there be a registration process like there was for Meaningful Use?
A: At this time that is not a requirement, just if you are submitting for the Web Interface or for CAHPS.
Q: Does the security risk analysis need to be done during the 90-day reporting period or can it be done anytime during the year?
A: It must be done within the calendar year, but it doesn't have to be done during the reporting period.
For more information, review the materials for this webinar when they become available. CMS posts webinar materials (slides, recording, and transcript) on www.cms.gov a few weeks after the presentation date.
Latest posts by Renee Dustman
(see all)