Medicare-Dependent, Small Rural Hospital Program Set to Expire
In AAPC News
April 20, 2017
Comments Off

on Medicare-Dependent, Small Rural Hospital Program Set to Expire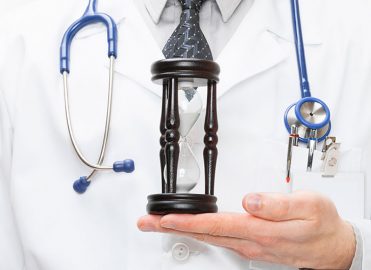 The Medicare Access and CHIP Reauthorization Act of 2015 (MACRA) extended the Medicare-dependent, Small Rural Hospital (MDH) program, but like previous statutes before it, only temporarily. Beginning Oct. 1, 2017, the MDH program will no longer be in effect.
The Effect on Hospitals
The Centers for Medicare & Medicaid Services (CMS) explains in the 2018 Hospital Inpatient Prospective Payment System (IPPS) proposed rule that all hospitals with MDH status will lose their status and will be paid based on the IPPS federal rate after Sept. 30, 2017.
Hospitals Have An Alternative
MDH entities can apply for sole community hospital (SCH) status and be paid as such under certain conditions. To receive SCH status effective Oct. 1, 2017, the MDH must apply for SCH status at least 30 days before the expiration of the MDH program (i.e., no later than Sept. 1, 2017). The MDH also must request that, if approved as an SCH, the SCH status be effective with the expiration of the MDH program (Oct. 1 , 2017).
Keep Your Ear to the Ground
CMS is proposing that if the MDH program were to be extended by law again, they would make conforming changes to the regulations governing the MDH program and the general payment rules to reflect such an extension. Congress would need to act before the Sept. 1, 2017, deadline, though, to give MDH entities time to apply for SCH status.
The IPPS final rule generally publishes mid-August.
Latest posts by Renee Dustman
(see all)