5 Tips for Telehealth Reimbursement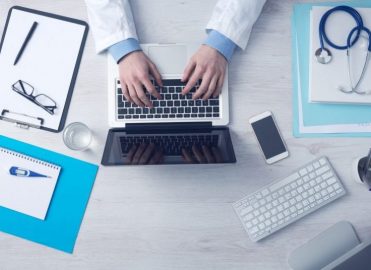 Telehealth is growing in popularity and scope. Most local markets have facilities or patient groups seeing patients via the internet. But there are so many facets to telehealth and reimbursement is relatively recent. How do you make sure the online service provided is reimbursable?
Here are 5 tips that will help you be reimbursed:
Be clear what type of telehealth you're providing. Are you seeing patients over the internet, consulting during surgeries, or answering questions via email? Are you checking in with patients after they've been discharged or performing video equivalents of new patient visits? Be clear about your service, and make sure your providers are documenting completely.
Talk to payers and share. More than 30 states require commercial payers to reimburse telehealth services, but it's still up to payers what and how they'll reimburse. Find out what documentation, codes, and modifiers are preferred. Be sure to share what you learn with colleagues, administrators, providers, and patients.
Embrace Medicare's view. Medicare will pay the originating site a facility fee for hosting the telemedicine visit if the patient is in a Health Professional Shortage Area (HPSA). Check out Q3014 Telehealth originating site facility fee. Medicare added a new place of service code 02 for telehealth, and you'll want to append GT modifier to your codes.
Know your codes. Only certain CPT® and HCPCS Level II codes are identified as telehealth codes. E/M codes 99441-99449, for example, help providers report telehealth services with patients and each other. Read guidelines and the information payers provide to assure you are reporting them correctly.
Be current. Like all technologically driven movements, telehealth is expanding and evolving daily. Regulations are changing, and federal and state representatives are acknowledging its potential. Don't let what you learn today guide your use and reporting of the technology. Keep your eyes peeled on payer messages, legislation, and the news.
Latest posts by Brad Ericson
(see all)
8 Responses to "5 Tips for Telehealth Reimbursement"