When to Use Unlisted Codes
In Coding
May 5, 2017
Comments Off

on When to Use Unlisted Codes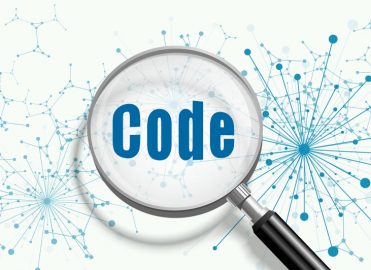 AMA's Instructions for Use of the CPT® Codebook tell us, "do not select a CPT code that merely approximates the service provided. If no such specific code exists, then report the service using he appropriate unlisted procedure or service code." The Instructions further note, "Each of these unlisted procedural code numbers (with the appropriate accompanying topical entry) relates to a specific section of the book and is presented in the guidelines of that section." Many of these codes end with the final two digits, "99," (e.g., 76999 Unlisted ultrasound procedure (eg, diagnostic, interventional).
Explore Alternatives
When considering an unlisted procedure or service code, be sure to determine if the claim might be better represented using a specific procedure or service code with a modifier appended; or, by reporting a CPT® Category III code.
For instance, if CPT® provides a code that properly describes the service, but the provider documents significant additional time or effort to complete the service, you may append modifier 22 Unusual procedural service to the appropriate radiology service code.
Category III CPT® codes—which are found toward the rear of the CPT® codebook, behind the Category I codes—describe emerging technologies and allow for data tracking. CPT® guidelines require, "Use of unlisted codes does not offer the opportunity for the collection of specific data. If a Category III code is available, this code must be reported instead of the Category I unlisted code."
What to Include in Documentation
The reporting provider's documentation will need to be especially thorough when claiming an unlisted procedure or service. As much as possible, the provider should describe the service in simple, straightforward language: What was done, and why? You might highlight areas of the documentation that are relative to the service. Where helpful, the provider might supply diagrams, photographs, copies of articles in medical journals, or other resources to help the payer understand what the service entailed, and why it was medically reasonable and necessary.
Compare the service provided to a similar service with a dedicated CPT® code. Explain how the unlisted procedure is similar to, and differs from, your reference code. For example: how much work is involved in the unlisted service, versus the comparison code? Did it take longer to complete? If so, by how much? Develop a payment recommendation based on this comparison. This helps the payer to establish a relative value for the particular unlisted service you are claiming.
If you receive payer denials for unlisted procedure or service codes, investigate to find out exactly what the payer requires to process the claim. Follow your payer's requirements to the letter, to make sure that your provider is appropriately reimbursed.
Latest posts by John Verhovshek
(see all)