2017-2018 Chapter Leaders Excited to Serve
May 1, 2017
Comments Off

on 2017-2018 Chapter Leaders Excited to Serve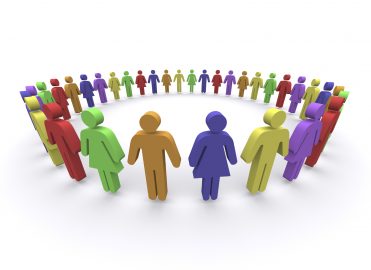 Welcome this year's regional AAPC Chapter Association regional representatives and officers.
AAPC is excited to announce the 2017-2018 AAPC Chapter Association (AAPCCA) board of directors — a voting board of 16 coders and one AAPC representative. This elected board provides local chapters with the resources and support necessary to succeed.
Here are your regional representatives and executive committee officers for 2017-2018.
Region 1 Northeast
Maine, New Hampshire, Vermont,
Massachusetts, Connecticut, Rhode Island, New York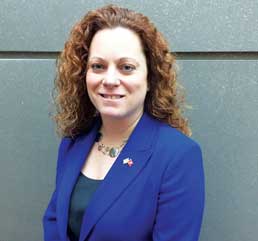 Stephanie Moore, CPC, CPMA, AAPC Fellow
Auditor/Educator, Wentworth-Douglass Hospital
Stephanie Moore has more than 16 years of experience in healthcare. She works as an auditor/educator for Wentworth-Douglass Hospital in Dover, N.H. She started out at the front desk of a multi-physician surgical practice, and quickly learned and transferred into coding and billing. Moore went on to become a patient access supervisor at Wentworth-Douglass Hospital, where she developed an authorization, pre-certification, and scheduling team. She specializes in evaluation and management (E/M) auditing, outpatient services, and educating healthcare professionals; her specialty experience is in cardiology, vascular, obstetrics/gynecology (OB/GYN), behavioral health, and palliative care. Prior to Moore's career in healthcare, she served in the U.S. Marine Corps.
Contact: stephanie.moore@aapcca.org
Chapter affiliation: Seacoast Dover, N.H.
Offices held: President, vice president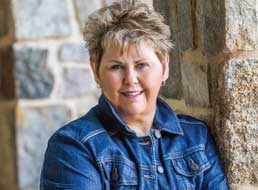 Jeanne Gershman, CPC, COC, CEMC, CPB 
Denials Management, Lifespan,
Patient Financial Services 
Jeanne Gershman started working in healthcare in 1980. Her experience stems from various health information roles, coding for ambulatory clinics, and oncology medicine. Just recently, she transitioned into denials management for Patient Financial Services. Gershman was honored as AAPC's 2016 Member of the Year. She served on the AAPC National Advisory Board (NAB) from 2013-2015.
Contact: Jeanne.gershman@aapcca.org
Chapter affiliation: Providence, R.I.
Offices held: President, vice president, education officer
Region 2 ATLANTIC
New Jersey, Pennsylvania,
Delaware, Maryland, Washington DC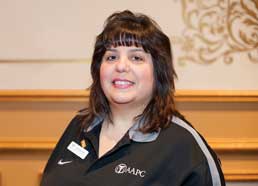 Maria Rita (Rita) Genovese, CPC, PCS
Administrator, Jefferson Infusion Centers
Rita Genovese has more than 20 years of experience in billing and practice management, most recently in the areas of family medicine and medical oncology. As administrator of revenue cycle for the Department of Medical Oncology and Jefferson Infusion Centers at Thomas Jefferson University, she is active in educating the physicians and staff in medical coding and compliance regulations. Genovese is a former member of AAPC's NAB and a frequent speaker at AAPC national and regional conferences.
Contact: rita.genovese@aapcca.org
Chapter affiliation: Greater Philadelphia, Pa.
Offices held: President, vice president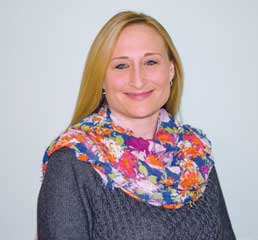 Gina Piccirilli, CPC, CPMA 
Director of HIM, Ellenville Regional Hospital 
Gina Piccirilli began her career in healthcare almost 20 years ago. She started in data entry and quickly added new roles to her resume. She has coded and audited multiple specialties and created congenial educational relationships with providers in all areas. Piccirilli now works as the HIM director at a critical access hospital in Ellenville, N.Y. She is also a consultant in her free time, specializing in documentation improvement and E/M auditing. Before founding the Ellenville, N.Y., local chapter, Piccirilli was vice president of the New Windsor, N.Y., local chapter. She feels her key role in the AAPCCA is to learn it, and then to give it away. Piccirilli's motto: "We are only as strong as our weakest link, so we must educate and empower everyone who is willing."
Contact: gina.piccirilli@aapcca.org
Chapter affiliation: Ellenville, N.Y.
Offices held: President, vice president
 Region 3 MID-ATLANTIC
Virginia, West Virginia, Kentucky,
North Carolina, South Carolina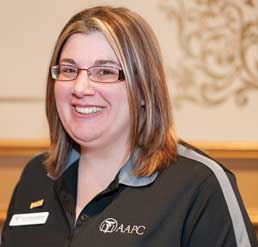 Sarah Wechselberger, CPC, CPB, CPMA 
Clinic Coding and Reimbursement Manager,
Baxter Regional Medical Center 
Sarah Wechselberger started her medical coding career in 2002 with a multi-physician OB/GYN practice. She later went on to work for a multi-specialty billing group, and then for Baxter Regional Medical Center (BRMC). Wechselberger began at BRMC as a professional coder. In her role as clinic coding and reimbursement manager, she manages the first physician coding department for BRMC's 16+ multi-specialty outpatient clinics.
Contact: sarah.wechselberger@aapcca.org
Chapter affiliation: Mountain Home, Ark.
Offices held: President, secretary/treasurer, education officer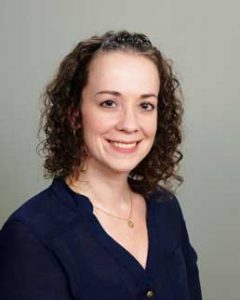 Lynda Wetter, CPC, CPMA, CEMC, CGSC
Coder, UASI Solutions
Lynda Wetter has been coding for more than 10 years. She is employed by UASI Solutions and works with the Mayo Clinic. Wetter is knowledgeable in many areas of coding; her expertise is in multispecialty E/M inpatient coding.
Contact: Lynda.wetter@aapcca.org
Chapter affiliation: Richmond, Va.
Offices held: President, vice president, secretary
Region 4 SOUTHEAST
Georgia, Florida, Alabama, Tennessee, Puerto Rico, Bahamas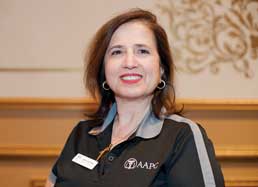 Secretary
Najwa N. Liscombe, CPC, CPC-I, CMA, BHSA
Coding and Reimbursement Analyst III, University of Florida Community Health & Family Medicine
Najwa Liscombe has been working in healthcare for more than 30 years. She has coded and taught coding for multiple specialties, including anesthesia, radiology, OB/GYN, family medicine, and orthopedics. Liscombe has worked in the private sector and as a consultant. She was instrumental in starting the Gainesville, Fla., local chapter, and was the first president. Liscombe works in an academic practice, and is a valuable resource for coding and reimbursement issues among many practices in Florida and Georgia.
Contact: najwa.liscombe@aapcca.org
Chapter affiliation: Gainesville, Fla.
Offices held:
President, treasurer, member development officer,
education officer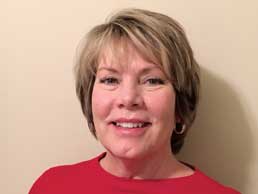 Susan O'Loughlin, CPC, CPMA
Director of Revenue Cycle, Champlain Valley Physicians Hospital
Susan O'Loughlin has been working in healthcare for more than 30 years. Her focus is on coding, education, and auditing for multi-specialty physicians and staff. O'Loughlin is a former member of the Irvine, Calif., local chapter, and was instrumental in starting the Plattsburgh, N.Y., local chapter in 2003. She loves meeting new members, encourages networking, and enjoys helping staff and members achieve their career goals.
Contact: susan.oloughlin@aapcca.org
Chapter affiliation: Plattsburgh, N.Y.
Offices held: President, vice president, treasurer
Region 5 SOUTHWEST
Texas, Oklahoma, Missouri, Kansas,
Louisiana, Arkansas, Mississippi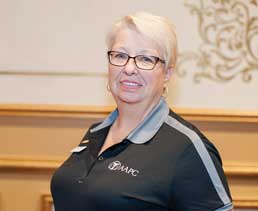 Chair
Linda Martien, CPC, COC,
CPMA, AAPC Fellow
Reimbursement Business Manager, Osiris Therapeutics, Inc.
Linda Martien began her career more than 30 years ago as an emergency medical tech before transitioning into coding, billing, practice management, hospital outpatient revenue cycle management, and consulting. She served and held office on AAPC's NAB from 2005-2009. Martien has also served in several officer positions with the Jefferson City and Columbia, Mo., chapters.
Contact: Linda.Martien@aapcca.org
Chapter affiliation: Jefferson City, Mo.
Offices held: President, president-elect, education officer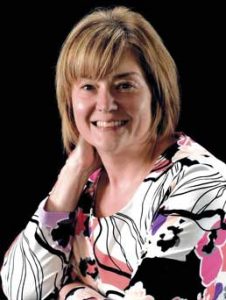 Sherry Wright-Fontenot,
CPC, CPCO, CPMA, CEDC
Revenue Integrit Analyst,
Saint Luke's Physician Group
Sherry Wright-Fontenot reviews documentation and educates physicians on ever-changing guidelines. She enjoys sharing coding knowledge with chapter members and teaching anyone to document and code. Wright-Fontenot frequently speaks at local universities on documentation for nurse practitioners.
Contact: sherry.fontenot@aapcca.org
Chapter affiliation: Kansas City, Mo.
Offices held: President, education officer, secretary
Region 6 GREAT LAKES
Wisconsin, Minnesota, Illinois, Indiana, Michigan, Ohio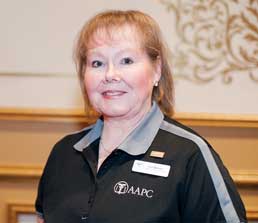 Teresa (Terri) Bartrom, CPC, CPB
Billing Manager, Aspire Plastic Surgery, LLC 
Terri Bartrom has more than 25 years of billing and coding experience in the specialties of plastic and reconstructive surgery, OB/GYN, pain management, and podiatry. She has been instrumental in organizing multiple programs and ICD-10-CM boot camps in her local chapter, where she inspires officers and members to perfect their professions in the medical field. Bartrom has been an AAPC member for 13 years and a certified coder for 12. She is a lifetime member of the American Business Women's Association and Girl Scouts, and she holds an associate degree in Digital and Computer Electronics from Indiana Vocational Technical College, and business certifications from Indiana Business College.
Contact: terri.bartrom@aapcca.org
Chapter affiliation: Fort Wayne, Ind.
Offices held: President, vice president, education officer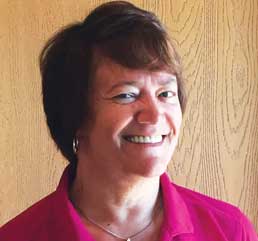 Treasurer
Cynthia Stephenson, CPC, CRC
Self-pay Collections, Nat'l Revenue Service Center, St. Vincent Health
Cindy Stephenson has worked at St. Vincent Health for 14 years. She worked in accounts payable for 10 of those years before venturing into patient financial services and then physician business services. Stephenson earned her CPC® in 2011 and her CRC™ in 2015. She enjoys networking with coders, billers, and other healthcare industry professionals to hear about what works for them and the struggles they encounter.
Contact: cindy.stephenson@aapcca.org
Chapter affiliation: Indianapolis, Ind.
Offices held: Vice president, treasurer
Region 7 MOUNTAINS/PLAINS
Idaho, Utah, Arizona, New Mexico, Montana, Wyoming, Colorado, North Dakota, South Dakota, Nebraska, Iowa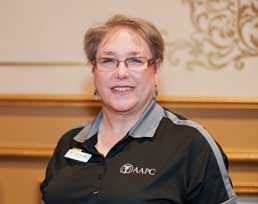 Vice Chair
Ruby Woodward, BSN, CPC, CPMA, COSC, CSFAC, CPB
Clinical Technical Editor, Educator Decision Health
Ruby Woodward spent 30 of her 40-year career in both nursing and the business of healthcare. Her expertise is in coding, education, auditing, and compliance, and she has been heavily involved in orthopedic regulations. Woodward has presented at AAPC national, regional, and local conferences. She was a member of the AAPC ICD-10-CM training team. She has been twice selected as Member of the Year for the Minneapolis, Minn., local chapter. Woodward is passionate about orthopedics and obsessed with feet.
Contact: ruby.woodward@aapcca.org
Chapter affiliation: Minneapolis, Minn.
Offices held: President, vice president, member development officer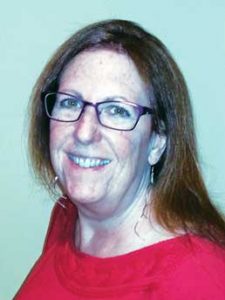 Randee Herner, CPC, CEMC, CPC-I 
Certified Medical Coder, Cleveland Clinic Florida
Randee Herner has been in the medical field for more than 24 years. Her line of work is coding and auditing for multi-specialty physicians. Herner obtained her CPC® in 1997 and her CEMC® in 2011. She is very involved in her local chapter, which has more than doubled its membership during her presidency. Herner strives to create the ideal place for coders to thrive through networking, education, and employment. She is a very goal-oriented, team player who empowers everyone around her.
Contact: randee.herner@aapcca.org
Chapter affiliation: Weston, Fla.
Offices held: President, president-elect, treasurer
Region 8 WEST
California, Oregon, Washington, Nevada, Hawaii, Alaska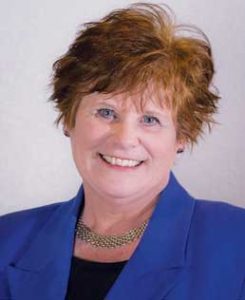 Meeting Coordinator 
Melody S. Irvine, CPC, CPMA, CEMC,
CFPC, CPB, CPC-I, CCS-P, CMRS
Consultant, Certified Auditor, Education, Curriculum Development, Career Coders
Melody Irvine has more than 30 years of experience in healthcare. She is the founder of Career Coders Online Medical Billing and Coding School; and she specializes in physician auditing, education, curriculum development. Irvine is in the process of publishing a Basic Physician Auditing book and guidelines. Past experience includes director of coding, auditing, compliance, and urgent care for a 48 multi-specialty physician practice, and contract auditor for the State of Colorado Attorney General. Irvine started the Loveland, Colo., local chapter, and is a former officer of AAPC's NAB.
Contact: melody.irvine@aapcca.org
Chapter affiliation: Loveland, Colo.
Offices held: President, president-elect, education officer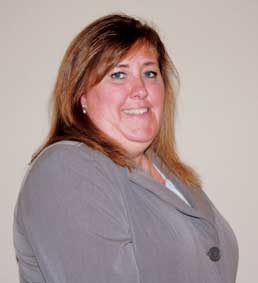 Sherri McDow, CPC, CPMA, CPC-I, CCC, CCS
Director of Coding Operations, Kaiser Permanente
Sherri McDow has worked in healthcare for 28 years, beginning her career as a biller at a home health agency. She has since worked as a coder, biller, and an auditor for both small physician groups and large medical centers. McDow is the Northern California regional process director, coding operations at Kaiser Permanente. She enjoys teaching, mentoring coders, and being involved in her local chapter.
Contact: dsherri.mcDow@aapcca.org
Chapter affiliation: Sacramento, Calif.
Offices held: President, president-elect, treasurer
AAPC Representative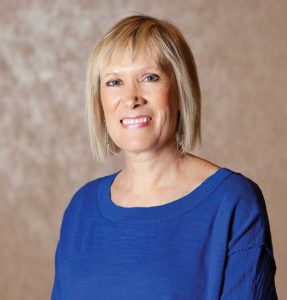 Marti G. Johnson
Director of Local Chapter Support, AAPC
Since 1994, when Marti Johnson joined AAPC, the number of chapters has grown from 30 to more than 500. Her tenure has been dedicated to establishing and supporting AAPC members and local chapters.
Contact: marti.johnson@aapcca.org
Latest posts by Michelle Dick
(see all)