Successfully Implement a New Billing System
May 1, 2017
Comments Off

on Successfully Implement a New Billing System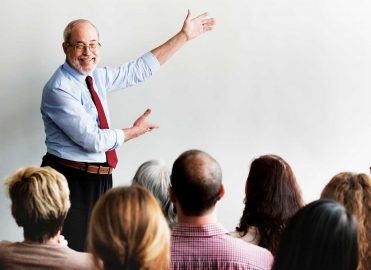 Plan ahead so moving to a more efficient and up-to-date system won't be a daunting task.
Organizations striving to maximize revenue and streamline processes may choose to implement new billing systems with improved technology. In any size organization, a project to design and implement a new billing system is an enormous, resource-intensive undertaking. To help you with the process, let's review important areas of focus during the planning and implementation of a new billing system.
Planning and Rollout Process
Extensive planning and preparation are critical to the success of your new system. Be sure to allow sufficient time before the go-live date to address any issues.
Include staff from all relevant departments in the planning process. The information technology (IT) department is important to planning, but coding, billing, and finance or accounting staff are critical stakeholders, as well.
If you work in a large healthcare organization, consider implementing a staged go-live rollout that can be implemented by location and specialty or practice type. This will allow your organization to identify and resolve problems before the next go-live date.
For example, if only freestanding medical practices have gone on the new system, implementation at a series of provider-based clinics might result in a different set of challenges. Trying to resolve all issues at once may be overwhelming for staff.
Training/Support
Proper training and support will ensure your new billing system gets off the ground running. For example:
Designate "super users" in each location to provide frontline support and serve as the team's cheerleaders during the go-live. This role is important because even the best implementations can be challenging. These users will need to undergo training and have time to practice with the new system.
Identify resources to help resolve problems detected during the staged go-live rollout. This can be a hotline number, a command center, or a designated person in your organization.
Provide input to your training team to ensure training courses in the new system meet their needs.
Evaluate reporting needs and be sure everyone has what they need. Develop reports prior to the go-live date.
Registration
Pre-loading of registration information for patients with scheduled appointments prior to the go-live is crucial. This helps to reduce the time registration staff spends with patients, and helps patient flow move more smoothly during the go-live period.
Keep in mind that, occasionally, services are provided remotely (e.g., pacemaker and implantable cardioverter defibrillator remote device checks). Consider loading these patients' information into your new system prior to going live, as these patients do not physically present to a location and often do not have scheduled appointments.
Edits
While planning for a new billing system, review existing coding/billing edits. Clean up old or outdated edits, and ensure the edits in the new billing system are aligned with those in the legacy billing system. Thorough testing is needed to validate any "out of the box" edits in the new system, or any new custom edits developed before the go-live date.
You probably won't have global billing history in your new billing system. This can cause issues when billing for procedures or services where the 10/90 day global procedure was captured in your legacy billing system. To prevent billing errors, create a process to verify if a patient is in a global period.
Accountability 
Be clear about who is accountable for what during the go-live period. To assign accountability within your organization:
Define who is responsible for various components of the work (e.g., who is responsible for which work queues). This allows for easier communication and resolution, should problems arise. If you are in a large organization where revenue is allocated to various departments, be sure the mapping for each provider is in order.
Plan pre-go-live meetings to engage operational leaders and provide detailed information on the progress of going live. This is also a good time for leaders to ask questions and ensure all are prepared for the go-live date.
Work with business office partners to create a plan for legacy accounts receivables (A/R) cleanup prior to going live, and plan for post-go-live A/R spin down.
Work with department leadership to establish revenue baselines and validate expected revenue. This can be used to track actual versus expected revenue during the go-live period. Share revenue reports with leadership daily during the go-live period so they can provide explanation of revenue variances and to ensure revenue owners are held accountable for getting back to their baselines. This helps to identify problems with processes, map revenue to specific departments, and identify the need for additional resources (e.g., reallocation of staff attention if a team member is out on leave).
Planning and Troubleshooting 
Your organization can have a successful go-live with adequate planning and problem-solving strategies in place. Keep in mind that a go-live is a process, not a one-time event, so expect to spend significant time on it. Remember that at some point in the not-too-distant future, your processes will be streamlined and you'll be using your new billing system successfully.
---
Sarah Shaw, CPC, is director of the Primary Care Practices in the Centralized Coding and Charge Capture department of the Carolinas Healthcare System Medical Group. She is a member of the Charlotte, N.C., local chapter.
Nancy Higgins CPC, CPC-I, CIRCC, CPMA, CEMC, is director of the Surgical Coding Team in the Centralized Coding and Charge Capture department of the Carolinas Healthcare System Medical Group. She is a member of the Monroe, N.C., local chapter.
Latest posts by Guest Contributor
(see all)