I Am AAPC: Anitra Humphrey, CPC
May 1, 2017
Comments Off

on I Am AAPC: Anitra Humphrey, CPC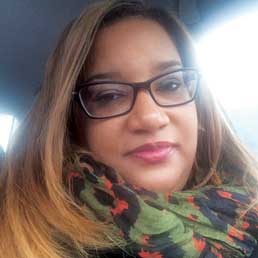 In July 2003, I entered into the world of medical billing and coding, and worked from home for six years. Unsure of what it truly meant, I accepted a part-time job doing charge entry and payment posting. Three years later, I accepted a position in a growing medical practice doing daily charge posting and denials. In July 2007, I became a Certified Professional Coder (CPC®). I was unaware of the endless possibilities my certification would bring.
Gravitate Towards What You Enjoy
I began to enjoy communicating with our physicians while retrieving daily charge entry slips. This led me to attend a seminar on "How to Communication with your Physician." After leaving my position in 2011, an opportunity presented itself to work for a well-known insurance company, which was a dream of mine, or so I thought. I discovered it wasn't what I truly wanted to do. I especially missed talking with the physicians I previously worked with.
Enter Auditing 
A former coworker informed me of an open position in the auditing department of the physician group she worked for. After two months, I officially started in Summa Health Medical Group's coding and
auditing department. It has been one of the greatest choices I have made in my coding career. Not only do I get to audit and educate physicians, I also work directly with our field coders. My department also puts together coder forums, resident education for specialties, onsite education while physicians see patients, and many other communications.
The Sky Is the Limit for a CPC®
Besides being an audit specialist, I have also served as secretary of the Akron, Ohio, local chapter. I've enjoyed my 13-year journey; and I look forward to what the future holds for all of us. The world is large for a CPC®. I encourage you to take time and explore the endless possibilities of a CPC®.
Latest posts by Anitra Humphrey
(see all)