ICD-10 Guideline 19: A Conundrum for Coders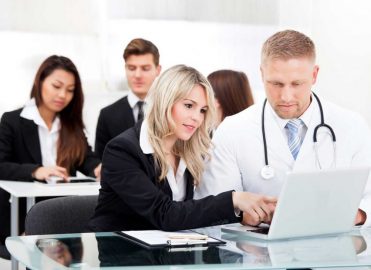 Demystify the new guideline and understand its impact when assigning diagnosis codes.
Generally, ICD guidelines that instruct readers on the proper use of ICD codes do not change dramatically from year to year. But in August 2016, the Centers for Disease Control and Prevention (CDC) released the ICD-10-CM Official Guidelines for Coding and Reporting for fiscal year 2017, with a notable change that continues to stump coders.
Accurate Documentation Is a Joint Effort
The guidelines are approved by the American Hospital Association (AHA), the American Health Information Management Association (AHIMA), the Centers for Medicare & Medicaid Services (CMS), and National Center for Health Statistics (NCHS). According to the CDC:
These guidelines are a set of rules that have been developed to accompany and complement the official conventions and instructions provided within the ICD-10-CM itself. The instructions and conventions of the classification take precedence over guidelines. These guidelines are based on the coding and sequencing instructions in the Tabular List and Alphabetic Index of ICD-10-CM, but provide additional instruction. Adherence to these guidelines when assigning ICD-10-CM diagnosis codes is required under the Health Insurance Portability and Accountability Act (HIPAA). The diagnosis codes (Tabular List and Alphabetic Index) have been adopted under HIPAA for all healthcare settings. A joint effort between the healthcare provider and the coder is essential to achieve complete and accurate documentation, code assignment, and reporting of diagnoses and procedures. These guidelines have been developed to assist both the healthcare provider and the coder in identifying those diagnoses that are to be reported. The importance of consistent, complete documentation in the medical record cannot be overemphasized. Without such documentation accurate coding cannot be achieved. The entire record should be reviewed to determine the specific reason for the encounter and the conditions treated.
Guideline 19 May Have a Financial Impact on Coders 
There were several noteworthy changes for 2017, but Guideline 19, in particular, came as a surprise:
Code assignment and Clinical Criteria: The assignment of a diagnosis code is based on the provider's diagnostic statement that the condition exists. The provider's statement that the patient has a particular condition is sufficient. Code assignment is not based on clinical criteria used by the provider to establish the diagnosis.
Impact on Coders
Colleagues have told me concerning stories regarding the new Guideline 19: one included the levy of financial penalties against coders (by facilities) when a claim failed for clinical appropriateness of the assigned diagnosis. In fact, I was told this practice was one reason Guideline 19 was added: to remind the industry that coders are not responsible for determining the medical appropriateness of a diagnosis. This responsibility rests solely with clinical providers.
Guideline 19 appears to be in direct opposition to other ICD instructions; specifically, "The entire record should be reviewed to determine the specific reason for the encounter and the conditions treated."
But should coders be penalized when a claim fails for medical necessity? My humble opinion is: certainly not.
Coders are not clinicians, and they should not be charged with clinical validation of a diagnosis reported by a physician or nurse practitioner. It is outside coding "scope of practice" to be responsible for reconciling the clinical data and the diagnosis recorded in the medical record.
Reconciling the Diagnosis
Guideline 19 does not abjure the responsibility to question a provider when a diagnosis doesn't seem to be clinically appropriate or supported by lab and radiology reports, etc. I believe this responsibility belongs primarily to the attending physician or advanced practice nurse. Those who assist the providers include the clinical documentation improvement (CDI) nurse, utilization review registered nurse (RN), or a medical director.
This does not mean coders and health information management (HIM) staff are no longer part of the process. Coders play an important role in the reconciliation process; they should identify cases with potential problems (e.g., the usual clinical parameters present in a case are absent). These cases should be referred to the RNs for initial review, and providers should be queried, when necessary. Each facility and practice should prioritize a written process and procedure to assist with the determination of medical appropriateness of the diagnosis.
Comprehensive Error Rate Testing (CERT) reports should be used to identify problem areas, and those diagnoses should receive special attention by coders and other HIM staff (your facility compliance officer can assist with this). For example, some of the diagnoses known to be historically problematic include pneumonia, sepsis, malnutrition, etc. These are the cases that most likely will require further clinical review and intervention with the provider. AHIMA has a helpful brief titled "Clinical Validation: The Next Level of CDI," updated in December 2016, which may be useful when creating an internal policy.
Medical Appropriateness and Outpatient Coding
What can a medical practice do if it does not have access to CDI nurses?
Small practices and outpatient clinics can continue to depend on coders for initial review, but a clinical provider in the practice should be designated as the go-to "utilization reviewer" when coders identify a problematic case. This function can rotate between clinicians, but coders need to have a clinical resource they can bring cases to when they see documentation that does not appear to support the assigned diagnosis.
Remember: Guideline 19 applies to the proper use of the ICD-10 codes in every setting, including outpatient practices. Outpatient coders are not responsible for final diagnosis validation — that is a crucial clinical responsibility.
Educating providers regarding Guideline 19 is also important. Use the 2017 ICD-10 codebook to review the guidelines with your provider. Remind them of the importance of documenting review of lab tests and radiology results in support (or not) of their diagnosis. This documentation will help them improve their pass rate if there is a medical necessity audit. Consistent application of the practice's process and procedures supports compliance.
Guideline 19 and Value-based Care 
The Office of Inspector General (OIG) weighed in on this issue, too, in their Work Plan for fiscal year 2016:
Risk adjustment data—sufficiency of documentation supporting diagnoses 
We will review the medical record documentation to ensure that it supports the diagnoses that MA organizations submitted to CMS for use in CMS's risk-score calculations and determine whether the diagnoses submitted complied with Federal requirements. Prior OIG reviews have shown that medical record documentation does not always support the diagnoses submitted to CMS by MA organizations. MA organizations are required to submit risk adjustment data to CMS in accordance with CMS instructions. (42 CFR § 422.310(b).) Payments to MA organizations are adjusted on the basis of the health status of each beneficiary, so inaccurate diagnoses may cause CMS to pay MA organizations improper amounts. (Social Security Act, §§ 1853(a)(1)(C) and (a)(3).) (OAS; W-00-14-35078; W-00-15-35078; various reviews; expected issue date: FY 2016)
Medical record documentation must match the diagnoses submitted under the risk adjustment programs for Medicare managed care. The ICD codes assigned translate to hierarchical condition category codes that increase or decrease Part C reimbursement based on severity of illness. Coding should match the documentation, but it's essential for the documentation to be accurate.
---
Barbara Aubry, RN, CPC, CPMA, CHCQM, FABQAURP, is a senior regulatory analyst for 3M Health Information Systems. As a member of the 3M HIS team that creates and manages medical necessity and other coding data, she works directly with the ICD-10 code translation and assignment for National Converge Determination medical necessity policies. Aubry's clinical background includes experience in hospital case management and utilization review. Her core focus is regulatory compliance and auditing, and she is member of the Upper Saddle River, N.J., local chapter.
Latest posts by Guest Contributor
(see all)
One Response to "ICD-10 Guideline 19: A Conundrum for Coders"