New Guidance Is Good News for E/M Service Coding
May 1, 2017
Comments Off

on New Guidance Is Good News for E/M Service Coding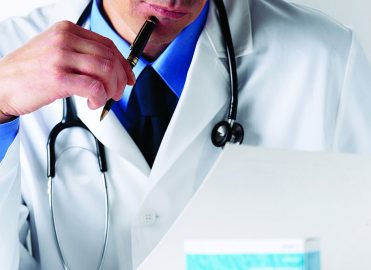 NGS is making certain exam requirements clearer.
Under the current 1995 Documentation Guidelines for Evaluation and Management (E/M) Services, 2-7 body parts and/or organ systems are examined for both the expanded problem-focused visit and detailed physical exam visit. This contradictory guidance for determining level of service has frustrated many a provider and coder from day 1. Finally, new guidance may clear up the confusion.
Jurisdiction K Medicare administrative contractor (MAC) National Government Services' (NGS) announced in their online News and Alerts, March 16, upcoming changes to E/M service code requirements paid under Medicare Part B.
A Small but Significant Change
Effective for dates of service on or after July 1, 2017, (and applicable only to claims submitted to NGS) a detailed exam involves 6-7 body areas or organ systems, and an expanded problem-focused exam involves 2-5 body areas or organ systems.
It's good to know NGS has been listening to the healthcare community. For many providers, claim reviewers, and coding auditors, this is a welcoming revision that will make examination requirements easier to understand and code leveling more certain.
Note: Direct questions or concerns regarding this change, to the NGS Provider Outreach & Education mailbox at jkpartbpoe@anthem.com.
Examination Is a Key Component
Now may be the perfect time to institute training and education to providers and coding staff regarding the new change to one of the key components of E/M services. Training also may include:
A diligent approach toward quality examination documentation;
Coding and documentation compliance issues for upcoding and downcoding;
How the physical examination section should always align with the history of present illness section and care plan area of the note, with medical necessity clearly detailed.
This one small change makes educating providers on how to select a level of service a much more approachable learning opportunity. Hopefully, other MACs will follow suit.
---
Julie Pisacane, CPMA, CPPM, CEMC, CCA, is employed as a billing and coding auditor with AdvantageCare Physicians. She is a member of the Nassau Central, N.Y., local chapter.
Latest posts by Guest Contributor
(see all)
No Responses to "New Guidance Is Good News for E/M Service Coding"