Telehealth Modifiers GT and GQ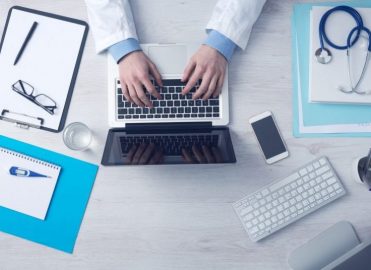 Modifiers GT Via interactive audio and video telecommunications systems and GQ Via an asynchronous telecommunications system apply only when reporting telehealth services.
Centers for Medicare & Medicaid Services (CMS) rules stipulate that as a condition of payment for telehealth services, providers "…must use an interactive audio and video telecommunications system that permits real-time communication between [the provider], at the distant site, and the benefciary, at the originating site. Asynchronous 'store and forward' technology is permitted only in Federal telemedicine demonstration programs in Alaska or Hawaii."
In other words, telehealth has to be delivered such that the patient and provider are in constant, two-way communication during the service.
To indicate that the service has been provided in accordance with this CMS requirement, you must append modifier GT to the appropriate service code(s). For example, to bill a level 3 established patient office visit provided via telehealth, report 99213-GT. By appending the modifier, the provider is certifying that the beneficiary was present at an eligible originating site when the telehealth service was furnished.
When reporting a covered end-stage renal disease-related service telehealth code (e.g., 90951 End-stage renal disease (ESRD) related services monthly, for patients younger than 2 years of age to include monitoring for the adequacy of nutrition, assessment of growth and development, and counseling of parents; with 4 or more face-to-face visits by a physician or other qualified health care professional per month), appending modifier GT also certifies that one visit per month was furnished "hands on" to examine the vascular access site, per the code descriptor requirement.
In those cases (limited to Alaska and Hawaii) when you may bill Medicare for non "face-to-face" telehealth services, you should report the appropriate code for the professional service with modifier GQ Via an asynchronous telecommunications system.
Latest posts by John Verhovshek
(see all)
8 Responses to "Telehealth Modifiers GT and GQ"