Need a Coding Job? AAPC Has Resources
In AAPC News
May 10, 2017
Comments Off

on Need a Coding Job? AAPC Has Resources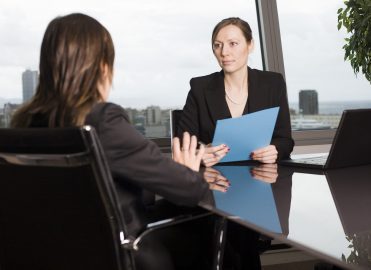 It's tough paying for medical coding school, investing your time to learn, and finally passing your coding exam. Then reality sets in that you can't find a job in your field. Or, there are jobs, but there are only entry level positions that aren't what you expected.
There's hope. You just have to remember that you may have to work a little to find the position you want and always be sure to market yourself as an asset to employers. Attitude is everything.
There are a lot of job opportunities to be found through AAPC's resources. It's one of the perks of becoming a member. Local chapters, conferences, online forums, Project Xtern, and the AAPC Facebook page are great places to start with your job search.
Project Xtern: AAPC established Project Xtern to help newly certified medical coders qualify for a medical coding job. The program provides our members valuable work experience that can be applied to resumes and toward the removal of "apprentice" status (Project Xtern alone will not remove the apprentice designation from credential). The experience also aids members with finding employment.
Local Chapters and Conferences: Be social and network. If you aren't attending your local chapter meetings, conferences, and other social events, do so. Look online to find your local chapter officers, meeting times, and dates. Through local chapters, you can network with like-minded healthcare professionals. Many times, local job opportunities are announced at meetings or through local chapter email blasts.
AAPC Facebook Page: There are medical coding and billing job postings often on the AAPC Facebook Page. Some jobs are temporary, full or part time, remote positions, and others are specific to a location. Join the AAPC Facebook Page and you can post that you are looking for a job. Who knows? Maybe you'll get a response from a potential employer:
AAPC's Knowledge Center: The Knowledge Center is a good place to search for articles that can help to improve your marketability to employers. For example, here are just a few articles with encouraging advice that can help you land a job in the business side of healthcare field:
Don't get discouraged. Looking a for a job and getting hired is part of the learning process along your career path. Good luck with the job search!
Latest posts by Michelle Dick
(see all)