Reporter Arrested for Asking HHS Head About Healthcare Law
By Brad Ericson
May 10, 2017
Comments Off

on Reporter Arrested for Asking HHS Head About Healthcare Law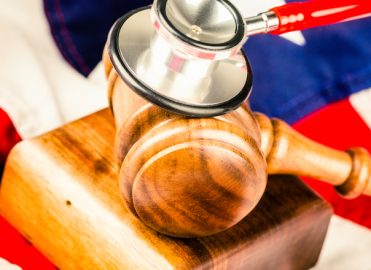 Don't ask Health and Human Services (HHS) Secretary Tom Price about what changes are in store for healthcare, or you might be arrested. A veteran West Virginia public radio reporter persisted when Price didn't respond and found himself in the slammer.
State police arrested Dan Heyman, who continued to shout questions at Price and White House spokesperson Kelley Conway about a Republican bill to replace the Affordable Care Act, or Obamacare. Heyman was asking if suffering from domestic violence would be classified as a pre-existing condition under the bill as an example of those who might find their premiums rise under the bill, were it to survive. He was wearing a press badge.
Heyman was charged with misdemeanor charge of willful disruption of state government processes. Heyman said, "At some point, I think they decided I was too persistent trying to do my job." Heyman's lawyer and the American Civil Liberties Union maintain this is violation of Heyman's 1st amendment rights under the constitutional guaranteer of a free press.
The incident happened on the same day  Sen. Chuck Grassley (R-Iowa) and Rep. Jason Chaffetz (R-Utah) issued a press release criticizing Price for a potentially illegal directive to HHS staff saying they were not to discuss anything with members of Congress or their staff, a move the legislators fear will quash freedom of speech for those who seek to blow the whistle on inappropriate activities. The directive contains no exception for the law, the two charged.
Latest posts by Brad Ericson
(see all)