Modifier 25 Versus "Inherent" E/M Services
In Coding
May 15, 2017
Comments Off

on Modifier 25 Versus "Inherent" E/M Services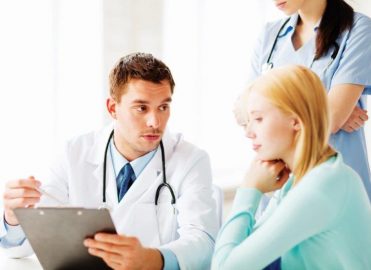 All billable medical procedures include an "inherent" E/M component, to gauge the patient's overall health and the medical appropriateness of the service. To report a separate E/M service with modifier 25 Significant, separately identifiable evaluation and management service by the same physician or other qualified health care professional on the same day of the procedure or other service appended, the visit must be more involved. The available documentation should describe an independent, stand-alone E/M service, in addition to the procedure. The encounter note could include the patient history, a listing of co-morbidities and their possible effects on the current condition, a medically-warranted examination, and documented medical decision-making (for instance, deciding that the best treatment is a procedure performed that day).
If the note touches only briefly on the current issue and the need for the additional service or procedure, consider the E/M service to be part of the procedure, and not separately billable.
Typically, if the E/M service is unrelated to the minor procedure (i.e., the E/M takes place for a different concern/complaint), the E/M service may be reported separately. Additionally, if the E/M service occurs due to exacerbation of an existing condition, or another change in the patient's status, that service may be reported separately if it is independently supported by documentation. The American Academy of Family Physicians (AAFP) recommends that physicians ask themselves the following questions to help determining if modifier 25 is appropriate:
Did you perform and document the key components of a problem-oriented E/M service for the complaint or problem?
Could the complaint or problem stand alone as a billable service?
Is there a different diagnosis for this portion of the visit?
If the diagnosis is the same, did you perform extra physician work that went above and beyond the typical pre- or postoperative work associated with the procedure code?
As long as both the E/M service and the procedure are clearly documented, you don't need separate notes (although they can help).
Latest posts by John Verhovshek
(see all)
No Responses to "Modifier 25 Versus "Inherent" E/M Services"