New Modifier Captures Noncovered Hemodialysis
In AAPC News
May 16, 2017
Comments Off

on New Modifier Captures Noncovered Hemodialysis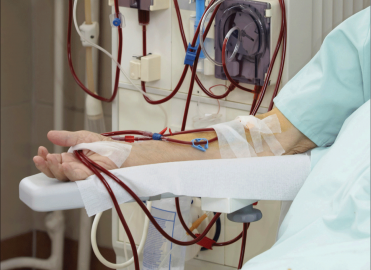 If you code for dialysis services provided to Medicare patients, you'll be interested to know about a new modifier the Centers for Medicare & Medicaid Services (CMS) has created to capture non-covered hemodialysis (HD) treatments provided to Medicare beneficiaries.
Medicare Coverage Parameters
Hemodialysis is typically furnished three times per week in sessions of three to five hours duration, according to Medicare policy. For a 30-day month, payment is limited to 13 treatments; and, for a 31-day month, payment is limited to 14 treatments.
New Coding/Billing Requirement
Effective Oct. 1, 2017, append Modifier CG Policy criteria applies to the claim line for the date of service associated with the excess treatment that does not meet medical justification requirements, as defined by the Medicare administrative contractor (MAC).
Newly issued modifier CG indicates that the facility attests the additional treatment does not meet justification requirements and should not be paid separately under the End Stage Renal Disease Prospective Payment System (ESRD PPS).
This modifier applies to the 72x type of bill with revenue code 0821 or 0881 and CPT code 90999 Unlisted dialysis procedure, inpatient or outpatient.
Coverage for Additional HD
Extra hemodialysis sessions may be covered in a month if the service is ascertained by a licensed healthcare professional acting within his or her scope of practice. In addition, there must be a physician's order for these medically necessary additional sessions. This must be documented in the medical record and made available to Medicare upon request.
The medically necessary extra HD sessions must be indicated on the claim form with the use of the CPT code 90999 and modifier KX Specific required documentation on file; and documentation related to these additional sessions must show appropriate medical justification as outlined in the MAC's policy.
For example, Noridian Healthcare Solutions' policy for hemodialysis in jurisdiction E, states:
Hemodialysis performed or billed more than three times per week is reasonable and medically necessary for patient conditions such as hyperkalemia, pregnancy, volume overload, acute pericarditis, congestive heart failure, pulmonary edema or severe catabolic state when these conditions are refractory to dialysis three times per week.
Careful assignment of appropriate ICD-10 code(s) will support the claim.
---
References
MLN Matters article MM9989
Internet Only Manual, Publication 100-04, chapter 8, section 50.6.2
Noridian JE Part B, Medicare Coverage Articles, HemoDialysis Frequency

Latest posts by Renee Dustman
(see all)