There's Something to Be Said for Meaningful Use
In CMS
May 22, 2017
Comments Off

on There's Something to Be Said for Meaningful Use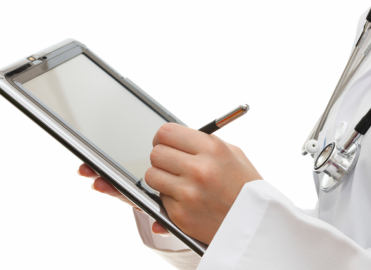 It's been seven years since the Health Information Technology for Economic and Clinical Health Act (HITECH) of 2010 was signed into law by President Barack Obama, and the Medicare and Medicaid Electronic Health Record (EHR) Incentive Programs were born. Naysayers doubted the virtue of quality reporting, but at long last, we're hearing some positive outcomes of meaningful use — for both providers and patients.
OrthoTennessee was one of those naysayers, but has since changed its tune. Healthcare Informatics (Leventhal, May 17) reports that the Knoxville-based physician group begrudgingly set up a patient portal only because it was a requirement for attesting to meaningful use of certified EHR technology (CEHRT). They are now reaping the rewards.
OrthoTenessee says their collection on patient balances went up by a quarter of a million dollars in the first four to five months of the patient portal's go-live date; and appointment requests "shot through the roof."
The patient portal has also enabled OrthoTennessee patients to:
Ask questions and get more timely answers, often preventing a trip to the ER;
Fill prescriptions more easily, and better adhere to treatment plans;
Pay bills more timely; and
Request appointments more easily.
Tips for successful deployment, according to OrthoTennessee:
The patient portal user manual must be short and sweet; and
The technology or tool must be user-friendly and intuitive.
No longer skeptical, OrthoTennessee plans to report a full year of 2017 data under the Merit-based Incentive Payment System (MIPS). "There is an opportunity here in year one for some incentive payments," said OrthoTennessee CIO Karen Clark.

Latest posts by Renee Dustman
(see all)