Experts Offer Provider Tips on MACRA
By Brad Ericson
In CMS
May 26, 2017
Comments Off

on Experts Offer Provider Tips on MACRA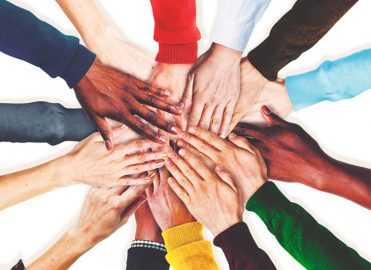 Medicare Access and CHIP Reauthorization Act of 2015 will shake how providers are reimbursed to the core, as they are paid based on the quality of care versus the quantity of care through a fee-for-service model. How are providers and others in the industry going to cope with this new law, which was passed with bi-partisan support?
Earlier this year, the Deloitte Center for Health Solutions and the Network for Excellence in Health Innovation pulled together 31 senior executives from throughout the healthcare industry to discuss implementation. The resulting document, "Rebuilding the foundation of health care under MACRA", makes specific recommendations to providers faced with a drastic change. The report emphasizes the impact MACRA will have on the entire industry.
Four Keys to MACRA Success
The executives agreed under MACRA the following are essential to its success:
Technology and data are paramount. Stakeholders will need technology and data solutions to produce and synthesize insights across the delivery system, as MACRA will require organizations to use data to report on physicians' performance, gain insight into what can be done differently, and determine howto improve performance. Collaboration models that share disparate data sources in ways that integrate and harmonize different data sets and make data actionable could enhance these insights. However, many executives questioned how data sharing will happen and who should have and control access.
Change will be hard, especially taking on risk. Many health system leaders said they want to take on more risk, but doing so is a challenge for their organizations as well as for individual clinicians. Many clinicians worry that they lack the tools and capabilities needed to change clinical models.
Everyone should be at the table. MACRA's fast-paced rollout and broad reach will require organizations across the health care system to work together; however, many executives said they are hindered by organizational, competitive, and regulatory barriers.
Patients should be front and center. Patient outcomes and experience need to be a core focus for all health care organizations; this will likely require new patient and clinician engagement models.
The report goes on to recommend that providers invest in technology that allows stakeholders to connect and integrate data. Providers should invest in data and decision-support tools. They should develop new relationships and review old ones. Among other recommendations, the report encourage providers to get experience with risk-based contracts.
Health plans should bring deep analytics to relationships with providers, the report said.  Payers should review care and disease management programs as providers develop more capabilities to manage health.
Government should provide data and feedback more frequently in a way that helps providers track performance as needed and develop regulations preventing data blocking between among electronic healthcare (EHR) vendors. They also recommend the Centers for Medicare & Medicaid Services (CMS) better educate providers on accountable health communities and other initiatives while identifying new delivery and payment models.
The 24 page report provides more detail about these and other determinations by the group, which calls for all parties to collaborate, and soon.
Latest posts by Brad Ericson
(see all)