Building a Chargemaster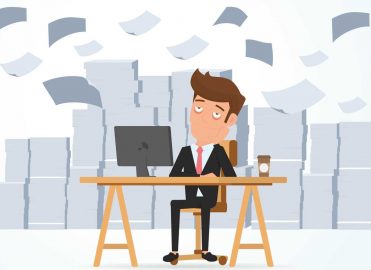 Configuring a chargemaster for medical services is like constructing a building. The more complex the building (or medical services), the more planning, skill, and manpower needed to do the job.
The chargemaster of a primary hospital will be different from a tertiary hospital with more acute specialty services. The volume of services rendered gives an estimate of the volume of chargemaster transactions, while the variety and complexity of services rendered gives an idea of the resources needed. Dedicated training, level of expertise, attention to details, and the skill of the chargemaster team determine a successful outcome.
The Basics
1. Know your payers and its policies (i.e. what Medicare Jurisdiction the provider belong). Not knowing comprehensively the policies of the payers will most likely result in a chargemaster that is built with deficiencies, or in excess of what is needed. Knowing the policies of your payers saves time when building the chargemaster.
2. Know all the different services of the clinical institution that owns the chargemaster. It is built primarily for the services you want to bill for the next two to three years, at least. Do not copy the HCPCS or CPT® books blindly, without referring to the facility/clinic/provider services that are negotiated with the payers. New charges are added while in the planning stage.
3. Know the guidelines of the use of CPT®/HCPCS codes, as soon as they are available (i.e., daily, quarterly, annual updates). The Centers for Medicare & Medicaid Services (CMS) website, and those of its contractors and local payers, are good resources. Note the applicable settings for each code (i.e., IPPS vs. TEFRA). The use of revenue codes and modifiers have unique guidelines, as well, and some cannot be hard-coded in the charge master.
4. Know your computer software, especially the different programs that will play a key role in the analysis of the charge master. Knowing the different commands in Excel can facilitate analysis and decision-making. Electronic health records play an important foundation for coding, and users should be knowledgeable on its use, as well.
5. Continuing, timely updates and education are necessary. The chargemaster analysts or coordinator should have available continuing resources on all aspects of revenue-related trainings affecting the facility. Building it right, the first time, saves financial loss.
In building a chargemaster, a thorough foundation of all revenue-related codes, finance expert/team different from the chargemaster coordinator/analyst, and IT expertise equivalent to complexity of services, are mandatory. The wider the discrepancies in the level of expertise, the more difficult it will be to build the chargemaster. When there is a deficiency in skill set, there is an equivalent compromise in revenue outcome. It important to be prudent and careful in identifying needed manpower and skills.
Latest posts by Maria Bondoc
(see all)