EHR Vendor Settles Accusations of Falsifying Certification
In Compliance
June 1, 2017
Comments Off

on EHR Vendor Settles Accusations of Falsifying Certification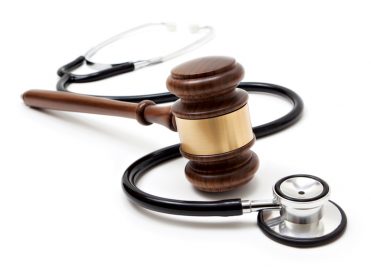 eClinicalWorks (ECW), located in Westborough, Mass., has agreed to pay $155 million to avoid prosecution for alleged False Claims Act violations. The U.S. Department of Justice (DOJ) accused ECW of misrepresenting the capabilities of its electronic health record (EHR) software and paying kickbacks to certain customers in exchange for promoting its product.
The DOJ contends that ECW falsely obtained certification for its EHR software when it concealed from its certifying entity that its software did not comply with the requirements for certification.
"For example," the DOJ said in a May 31 press release, "in order to pass certification testing without meeting the certification criteria for standardized drug codes, the company modified its software by 'hardcoding' only the drug codes required for testing. In other words, rather than programming the capability to retrieve any drug code from a complete database, ECW simply typed the 16 codes necessary for certification testing directly into its software. ECW's software also did not accurately record user actions in an audit log and in certain situations did not reliably record diagnostic imaging orders or perform drug interaction checks. In addition, ECW's software failed to satisfy data portability requirements intended to permit healthcare providers to transfer patient data from ECW's software to the software of other vendors."
Medicare and Medicaid quality initiatives, such as Meaningful Use and the Merit-based Incentive Payment Program, require certified EHR technology (CEHRT). Incentives paid to clinicians who participate in these programs are contingent on the use of CEHRT.
"As a result of these and other deficiencies in its software, ECW caused the submission of false claims for federal incentive payments based on the use of ECW's software," the DOJ said.
Restitution May Involve You
As part of the settlement, ECW entered into a five-year Corporate Integrity Agreement (CIA) with the U.S. Department of Health and Human Services Office of Inspector General (HHS-OIG) covering the company's EHR software. According to the press release, the CIA requires ECW to retain an Independent Software Quality Oversight Organization "to assess ECW's software quality control systems and provide written semi-annual reports to OIG and ECW documenting its reviews and recommendations."
ECW also must:
Provide prompt notice to its customers of any safety related issues and maintain on its customer portal a comprehensive list of such issues and any steps users should take to mitigate potential patient safety risks.

Allow customers to obtain updated versions of their software free of charge and to give customers the option to have ECW transfer their data to another EHR software provider without penalties or service charges.

Retain an Independent Review Organization to review ECW's arrangements with healthcare providers to ensure compliance with the anti-kickback statute

.
The initial lawsuit was filed under the qui tam, or whistleblower, provisions of the False Claims Act before the government intervened and took over the action.
Latest posts by Renee Dustman
(see all)