I Am AAPC: Evelyn Kim, MBA, CPC, CPMA, CRC
June 1, 2017
Comments Off

on I Am AAPC: Evelyn Kim, MBA, CPC, CPMA, CRC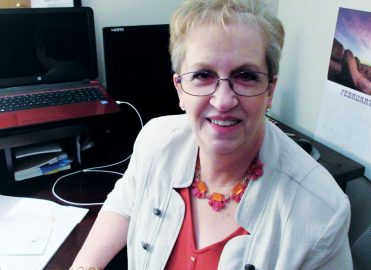 In 2000, my husband challenged me to go back to school and get a degree. I didn't think I could go back after so long (30+ years), so I looked at courses I could take at home. I was working in an ophthalmologist's office at the time and was intrigued with coding. I talked to my employer and my husband, and I prayed about it. I purchased the self-study course and began studying. I studied for 18 months before sitting for the Certified Professional Coder (CPC®) exam. I was fortunate enough to pass on the first try.
It's Never Too Late to Learn More
After my husband retired and we moved back to San Antonio, I worked as a coder for several years before deciding it was time to finish my degree. In 2010, I went back to college and completed my bachelor's degree in Health Care Administration. In 2013, I aimed even higher and went for a Master of Business Administration, which I completed in 2015. While working on my degrees, I began working in the Medicare risk adjustment field for a few different health plans.
Credentials Validate Specialty Knowledge
In 2015, I sat for and passed the Certified Risk Adjustment Coder (CRC™) exam. In November 2016, I started working as the manager of the special investigation unit (SIU) for a Medicaid plan [see page 46 to learn more about SIUs]. I completed my studies in auditing and, in February 2017, I took and passed the Certified Professional Medical Auditor (CPMA®) exam. I am now working on fulfilling the requirements to become recognized as an AAPC Fellow.
Latest posts by Michelle Dick
(see all)