Local Chapter Conflict Resolution
June 1, 2017
Comments Off

on Local Chapter Conflict Resolution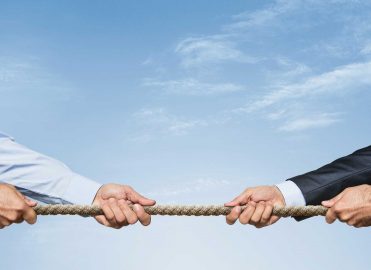 Be the catalyst for positive change when issues arise between officers.
If you are a local chapter officer whose chapter struggles with structure, interpersonal communication, or answering member questions, you are not alone.
AAPC has more than 500 chapters, and the issues chapters face are fairly consistent across the country. A short list of common reasons for conflict include:
Communication difficulties
One-sided thinking
Lack of courtesy
Listen to Understand, Not to Respond
Communication difficulties generally arise when the involved parties are not truly listening to one another, but instead are working to formulate a response. People tend to do this when they feel the need to defend themselves, or want to be included in a discussion. To improve your communication skills, truly listen to the person who is speaking. Wait until after the person has completed their thought to formulate your tactful response, taking the other point of view into consideration.
Be Open-minded and Compromise
There may be times when you think your idea is superb, but others disagree. Although you may think your idea is the best, allowing others to contribute and make suggestions usually results in a more prolific final product. All parties must be willing to listen to one another and collaborate to achieve the best result. As the phrase goes, "Two heads are better than one." This is especially true when discussing matters affecting your entire chapter.
Be Respectful and Professional
If you want to get respect, you must give respect. Listen, keep an open mind, and even when you are frustrated, angry, or hurt, strive to be respectful, professional, kind, and cooperative. If you do not agree with a practice or decision, ask questions. Even if you do not agree with the outcome, at least you'll understand the reason behind the decision.
Build Partnerships, Not Dictatorships
Every individual brings a different skill set, perspective, and level of experience to the table. Officers must check their egos at the door and be ready to listen, keep an open mind, be respectful, and work together to ensure decisions are made in the best interest of the whole chapter.
Participate in Local Chapter Officer Training
Participating in local chapter officer training is beneficial for all involved: It gives you the opportunity to meet other local chapter officers and learn what works (and what doesn't work) in other chapters; it allows you to learn of resources AAPC makes available to all chapter officers to help ensure your chapter is successful; and you learn the rules you're expected to follow as an officer, as well as the benefits that come with serving.
You Are Not Alone
Many local chapters encounter similar problems. An officer's first resource for guidance should always be the AAPC Local Chapter Handbook. If the answer is not found in the handbook, reach out to your regional AAPC Chapter Association board of directors or National Advisory Board representatives. Communication is key to a successful chapter, including knowing when to and being willing to ask for help.
---
Cynthia Stephenson, CPC, CRC, has worked at St. Vincent Health for over 14 years. She worked in Accounts Payable for 10 of those years before venturing into Patient Financial Services and then into Physician Business Services. Stephenson earned her Certified Professional Coder (CPC®) credential in 2011 and her Certified Risk Adjustment Coder (CRC™) in 2015. She serves on the AAPC Chapter Association board of directors and is a member of the Indianapolis, Ind., local chapter. Stephenson enjoys networking with coders, billers, and other healthcare industry professionals, as well as visiting other local chapters.
Latest posts by Guest Contributor
(see all)