Don't Drown in Your Practice's A/R
June 1, 2017
Comments Off

on Don't Drown in Your Practice's A/R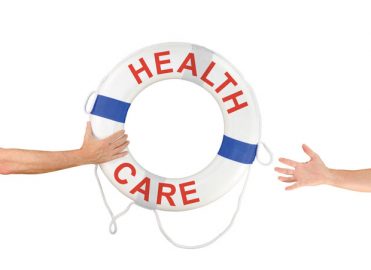 Follow these tips to keep your healthcare organization afloat.
There are many reasons why hospitals and providers are unable to collect payment from payers. To help you cut down on outstanding claims and increase provider reimbursement, it's a good idea to understand how accounts receivable (A/R) affects your bottom line, and apply good practices to sustain your practice.
Outstanding A/R Is Not Just a Drop in the Bucket
Typically, standard practices for A/R categorize money due in various groups, or "buckets," of payment:
0-30 days: The claim has been submitted to the insurance carrier. Typically, as per contract and state law, upon receipt of the claim the insurance company has 30 to 45 days to pay the claim. Claims in this bucket will be monitored, but usually are not high priority. After 21 days, you'll usually know whether a claim will be paid.
31-60 days: When the claim hits the 45-day mark, payment should be reflected in either a bulk check payment or an electronic funds transfer payment. If there is no payment a month and a half from claim receipt date, this is an indication there is a problem with the claim. Typically, you can correct and resubmit errors and not run afoul of timely filing limits.
61-90 days: Claims in this bucket are approximately two months past the transmission date. An explanation of benefits has likely been generated for the claim and has not been processed. Some insurance carriers have strict dates for claim resubmission and claim correction guidelines, and when claims hit this bucket there is the high probability you are approaching a "corrected claim" deadline.
91 days onward: These are the bulk of claims in the A/R department. Claims in this bucket have not been paid, and previous communication attempts between the provider and the insurance company have either been ignored or have not been acted on. When a claim enters this stage, chances decrease for payment and resolution.
Get Your Ducks in a Row
Four processes play a vital part in maximizing reimbursement. In order of importance, they are:
Patient registration and insurance verification
Procedure precertification
Proper coding and documentation
Patient collections
If your claims frequently fall into the dreaded 90-day mark, it may be time to reevaluate how your practice handles these processes.
Registration and Verification
Promotes Smooth Sailing
Registration happens when a patient, new or established, arrives at the facility for treatment. For new patients, a good rule is to obtain a copy of the patient's photo identification (ID), as well as their insurance card(s). Remind patients with a well-placed, visible sign that this information is required at registration. Your registration staff must make a copy of the patient's photo ID and insurance card(s). An estimated 20 percent of claims are denied because of improperly captured insurance information. With those odds, it's important to have a copy of each patient's insurance card(s) on file.
During registration, insurance verification also must be done. When possible, it is preferable to do this before the patient sees the provider so you know the patient's financial responsibility. At that time, have someone verify coverage for the date of service. This will give you a general idea of what's been applied to the patient deductible, if applicable. Necessary copayment, as well as any necessary precertification, will become apparent at the same time. Although some electronic health records have this feature built in, almost all insurance companies have an online web portal, which makes verification quick and easy.
Obtain Procedure Precertification
Another benefit of insurance verification is that you'll find out if precertification or prior notification is necessary for any procedures. An estimated 20 percent (or more) of claim denials occur when the billed procedure does not have prior authorization. Don't think you can get a "retro" authorization: Often, by the time you get the denial, the window for obtaining precertification has expired.
Ensure Proper Documentation and Coding
Even after insurance and precertification have been verified, the claim still may be denied because of improper coding, a National Correct Coding Initiative edit, or a missing modifier. A missing control number or contract number on the UB04 or CMS-1500 claim form could cause a denial, as could missing information requested by the carrier. Working with the coding department to assure they are up to date on government and commercial carrier guidelines will reduce these denials.
Follow Up with a Patient Collections Plan
Finally, even if you do everything correctly, the claim may be denied due to patient liability. This is where your insurance verification comes into effect. If you are aware of a patient co-pay or deductible, patient notification can occur before check out. Print a summary and have it ready in case the patient wants proof. Document the verification and how much is member liability in the patient chart.
Sometimes a patient does not have the funds to cover their portion of the bill. This is where a clear-cut collection policy must be in effect. How many times should you try to reach the patient before you send the bill to collections? Did you send a letter to the patient? Is there any returned mail from an attempt to deliver to the patient? A consistent collections policy will reduce outstanding accounts due to member liability.
---
Joshua Caillouet, CPC, CASCC, AAPC Professional, has five years in the healthcare field. He first started out as insurance verification for a five-practice nephrology office. Now working as a senior lead associate for a third-party insurance A/R firm, Caillouet uses his experience to provide provider education and reduce outstanding payments for major hospital chains. He is a member of the Atlanta Perimeter, Ga., local chapter.
Latest posts by Guest Contributor
(see all)