Reverse the Aging 
Process by Managing Denials
June 1, 2017
Comments Off

on Reverse the Aging 
Process by Managing Denials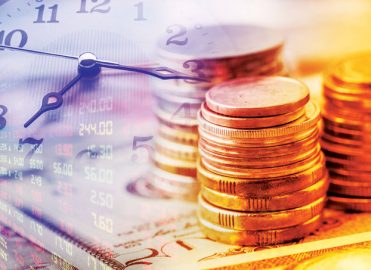 Focus on eight areas in the revenue cycle.
The key to improving your organization's bottom line, and to preventing denials, is to focus on the management of the revenue cycle.
Denial Management Requires
a Comprehensive Approach
Successful denial management is more than just following up on denials — it's preventing them in the first place. Accomplishing this feat requires looking at the big picture. A comprehensive approach to denial management focuses on: staff, policies, provider enrollment, patient scheduling, patient registration, medical coding, clean claims, and payment posting.
1. Focus on Staff
The most important area of focus for revenue cycle management is staff. Equip staff with proper training, tools, and resources to perform their assigned duties. Be sure staff members receive orientation and training for their position. Offer additional training when a deficiency in skill or knowledge is identified. To encourage transparency in your organization, schedule frequent meetings (weekly or bi-weekly) with staff to communicate the goals and/or mission, new technology, new or updated processes; to exchange ideas; to resolve outstanding issues; and to celebrate milestones and/or accomplishments.
2. Focus on Policies 
Keep policies up to date and accessible to staff. Common healthcare practice policies include patient financial counseling (charity care, financial assistance), insurance reimbursement, and clinical (medical policies). These policies can assist staff as they encounter challenges performing their assigned duties.
Management should monitor staff to confirm adherence to the policies and be available to answer any policy-related questions from staff that should arise. Promptly report policy changes to staff. With proper policies in place, management can either avoid or identify and resolve issues that potentially could lead to denials.
Denials commonly associated with policies include:
Claim-specific negotiated discount
Payment adjudicated/discount/reduced services
Adjudicated/impact of prior payer adjudication
3. Focus on Provider Enrollment
To be paid the highest level for services billed to managed care plans, providers must be enrolled with the insurance. Failure to enroll the provider prior to services being rendered and billed can result in payment delays, reduced payments, or denials.
If the provider is credentialed in multiple specialties, each specialty must be linked to the provider. If the provider sees patients in multiple locations, each location must be linked to the provider.
The type of provider is also an important component of provider enrollment. Not all managed care plans consider non-physician practitioners (nurse practitioners, physician assistants, nurse midwives, etc.) eligible to participate in every insurance plan. Knowing which insurance plans your organization accepts, and the provider enrollment process
for each insurer, can help to reduce denials.
Denials commonly associated with enrollment include:
The provider is not eligible to perform the services billed
The services were performed/billed by the wrong provider type
The services were not provided by network primary care providers
4. Focus on Patient Scheduling
Patient scheduling involves gathering detailed information that will be included on the claim form (patient demographics, visit type, provider, office, hospital or facility) and submitted to the insurance company for services rendered. Schedulers also gather insurance information used for financial screening. For example, an uninsured patient may be referred to financial counseling; or a patient with a managed care plan may be asked to obtain a referral from their primary care physician for the visit, service, or procedure. Additional information is required for the scheduling of visits that qualify for Medicare, workers' compensation, Veteran's Administration, and motor vehicle insurance.
Denials commonly associated with scheduling include:
The authorization number is missing or invalid
There is no precertification/authorization/notification
The services are not provided/authorized by designated providers
5. Focus on Patient Registration
Patient registration is the point of contact where the complete patient demographics —name, address, telephone number, etc. — are reviewed, and often are added or updated in the patient's account. An important component of patient registration is including the insurance information (payer name, billing address, member identification number, subscriber or dependent status, effective/expiration date).
If the patient is covered for a visit by multiple insurances, there must be a determination of primary and secondary insurance. For example, a patient could be covered under Medicare and a commercial insurance. In this instance, the Medicare Secondary Payer Questionnaire helps to determine (based on the answers to questions such as employment, Medicare, and workers' compensation) which insurance is considered primary. Coordination of benefits is needed. If incorrect or invalid insurance is billed, the claim will be denied and the organization could expose itself to patient satisfaction issues.
Denials commonly associated with eligibility and registration include:
Not covered by payer
Sent to incorrect payer
Services rendered prior to coverage
Patient cannot be identified
6. Focus on Medical Coding
Medical coding can be done by various members of the healthcare staff, and occur in various places of services, during multiple points of the revenue cycle. For example, a physician might assign medical codes in the exam room after the office visit or a certified coder might assign medical codes in an ambulatory surgical center (ASC) after the operative report has been reviewed. Regardless of who is coding the encounter, the claim must reflect the documentation.
Improper coding, such as upcoding or downcoding, can cause incorrect payments, delayed payments, or denials. Other medical coding points to consider are medical necessity and proper use of modifiers. A history of improper coding can cause a healthcare organization to be liable for audits, retractions, fines, and penalties. Improper coding may also cause a negative impact on a healthcare organization's reputation.
Denials commonly associated with coding include:
A procedure code is invalid on the date of service
The diagnosis is inconsistent with the procedure
The diagnosis is inconsistent with the patient's age
7. Focus on Clean Claims
Billed healthcare services are often reviewed to determine if claims (CMS-1500 form for physician services or UB-04 for facility charges) are "clean" (error-free). The information submitted on a claim form is generated from various points in the revenue cycle including: provider enrollment (Tax Identification Number and National Provider Identifier (NPI)), patient scheduling (provider, location, place of service), registration (patient demographics, insurance information) and medical coding (CPT®, modifiers, ICD-10, HCPCS Level II), and every detail must be accurate.
Denials associated with claims data include:
Denied or received electronic claims submission
Billing errors
NPI is not matched
Prior processing information is incorrect
8. Focus on Payment Posting
Payment posting is the final step in the revenue cycle. Proper payment posting involves more than just posting the accurate amount of payment received to the correct patient on the date of service billed. If multiple lines of procedures or services are billed, the payments must be posted on the correct lines. The explanation of benefits (EOB) must be reviewed thoroughly to verify the patient's responsibility (if any) is posted to the account including: co-insurance, co-payments, and deductibles.
An often-overlooked area of payment posting is contractual allowances. Failure to post contractual adjustments will result in gross A/R to be overstated. For example, if an EOB indicates payment is $225 on a $750 charge for a procedure, and the contractual adjustment of $525 is not posted, the $525 will be listed as outstanding A/R until it is written off the charge. If the health system does 100 of these procedures per month, and does not write off the contractual amount, that one CPT® code will inflate the A/R by $52,500 a month ($630,000 a year).
Denials associated with payment posting include:
The charges exceed the fee schedule
The payment is made to the patient/insured/responsible party
Contractual adjustment
---
Marcella Cicirello, MHA, CPC, is an AAPC Fellow with over 20 years' experience in healthcare. She has a Master of Science degree in Health Administration from Saint Joseph's University and works as a billing/accounts receivable manager. Cicirello is a member of the Philadelphia, Pa., local chapter and served as chapter secretary from 2011-2016.
Latest posts by Guest Contributor
(see all)