MIPS: Get In the Game
In Billing
June 1, 2017
Comments Off

on MIPS: Get In the Game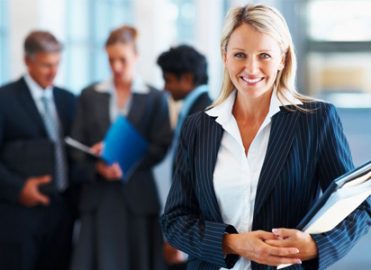 This first year should be easy, but everyone in your practice must play by the rules.
It's June 2017, half way through the first performance year of the Merit-based Incentive Payment System (MIPS). By now, your physician practice should have received a letter from the Centers for Medicare & Medicaid Services (CMS) informing your clinicians of their eligibility to participate in MIPS.
Assuming they aren't participating in an advanced alternate payment model (APM) this year, which would exempt them from MIPS, your eligible clinicians must report at least some 2017 data to avoid a negative 4 percent payment adjustment to their Medicare Part B claims in 2019.
Here are some points everyone in your practice must consider to ensure successful MIPS reporting.
Choose a Status
Eligible clinicians may report individually under their own tax identification number (TIN) or as a group under a single TIN. One advantage to group reporting is that there's strength in numbers: Not every clinician in the group must meet the participation threshold and submit data. The fact that the group will receive a single payment adjustment factor based on a single composite performance score (CPS) could work to the clinicians' advantage or disadvantage, depending on performance. Groups of 25 or more clinicians also have different reporting requirements and qualify for additional submission methods.
Pick a Pace for Participation
In this transition year of MIPS performance reporting, clinicians and clinician groups may choose their level of participation.
A full year of reporting offers the highest reward: up to 4 percent (or more, for exceptional performers). Eligible clinicians who successfully report for a 90-day period have the potential to earn a small positive payment adjustment in 2019. The cutoff date to achieve a full 90 days of reporting is Oct. 2. To avoid a downward adjustment, your clinicians need only submit a minimum of one Quality measure, one Improvement Activity, or four or five required Advancing Care Information measures.
Remember: It isn't the quantity; it's the quality. Only one successful Quality measure attestation for one Medicare patient is necessary to avoid a negative payment adjustment in 2019. More data just improves the odds.
Choose Measures and Activities
The MIPS composite performance score is comprised of four categories: Quality, Improvement Activities (IA), Advancing Care Information (ACI), and Cost. Reporters need only submit data on the first three.
Clinicians should choose measures that best fit their practice. CMS offers a tool at qpp.cms.gov under Explore Measures that allows clinicians to review the available measures or activities for each category and download their selection in CSV format.
Verify the Required Information
The 2017 MIPS Data Validation and Auditing criteria reveals the most important part of the whole process: suggested documentation. This is where Certified Documentation Expert Outpatient (CDEO®) professionals will be worth their weight in gold.
CMS will conduct an annual MIPS data validation process. If you receive a request from CMS for an audit, you have only 10 business days to respond. In accordance with the False Claims Act, practices are encouraged to keep documentation up to 10 years and, as stated in the final rule, CMS may request any records or data retained for the purposes of MIPS for up to six years.
CMS released the validation criteria for the IA performance category in April; and the Quality and ACI criteria should be available by the time you receive this magazine. You'll find the downloadable files at qpp.cms.gov under Education & Tools.
Be sure the documentation used to validate measures and activities demonstrates consistent and meaningful engagement with the period for which you are attesting.
For example, the Expanded Practice Access improvement activity involves providing 24/7 access to MIPS-eligible clinicians, groups, or care teams for advice about urgent and emergent care (e.g., eligible clinician and care team access to the medical record, cross-coverage with access to the medical record, or protocol-driven nurse line with access to the medical record) that could include one or more of the following:
Expanded hours in evenings and weekends with access to the patient medical record (e.g., coordinate with small practices to provide alternate hour office visits and urgent care);
Use of alternatives to increase access to the care team by MIPS-eligible clinicians and groups, such as e-visits, phone visits, group visits, home visits, and alternate locations (e.g., senior centers and assisted living centers); and/or
Provision of same-day or next-day access to a consistent MIPS-eligible clinician, group, or care team when needed for urgent care or transition management.
Suggested documentation inclusive of dates during the reporting period include:
Patient record from electronic health record (EHR) – with the date and timestamp indicating services were provided outside of normal business hours for the clinician; or
Patient encounter/Medical record/Claim – indicating the patient was seen or services were provided outside of normal business hours for that clinician including use of alternative visits; or
Same or next day patient encounter/Medical record/Claim – indicating the patient was seen the same day or the next day by a consistent clinician for urgent or transitional care.
Record and Submit Data
After you have all your ducks in a row, record the data based on patient care and submit it to CMS by March 31, 2018. Submission mechanism(s) depend on what's available to your practice and what the measures require. For example, the Quality measure Adult Sinusitis must be submitted through a registry; whereas, the All-cause Hospital Readmission measure may only be submitted via administrative claims. If you plan to submit data via an EHR, make sure it is certified by the Office of the National Coordinator for Health Information Technology.
Latest posts by Renee Dustman
(see all)