MACRA, MIPS, and APMs: Succeed in 2017
September 5, 2017
Comments Off

on MACRA, MIPS, and APMs: Succeed in 2017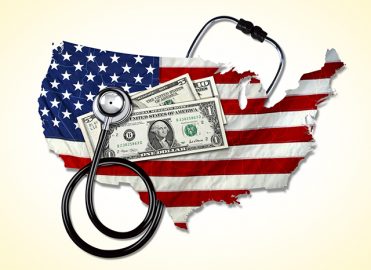 The Medicare Access CHIP Reauthorization Act of 2015 (MACRA) created a new Quality Payment Program for Medicare providers. Under MACRA, there are two possible tracks for participation:
Advanced Alternative Payment Models (APM)
Merit-based Incentive Payment System (MIPS)
Advanced Alternative Payment Models
To move providers from a volume-based payment system to a value-based style of payment, the Centers for Medicare & Medicaid Services (CMS) created APMs in partnership with the clinician community. An example of an APM is an accountable care organization (ACO). There have been variations of ACOs through CMS, but the common goal is for the ACO to create savings for Medicare by both controlling patient costs and improving patient care. ACOs do this by collaborating with other providers, developing new strategies to increase the efficiency of patient care, and finding ways to help patients be more compliant with their healthcare directives. As reward, successful ACOs generally share in the savings.
Under MACRA, CMS has approved a subset of APMs, called Advanced APMs. These programs have to meet minimum requirements for meaningful use of certified EHR technology (CEHRT), submit quality measures, and require participants to accept more than nominal financial risk. As reward, successful participants will earn a bonus payment. In 2019, successful 2017 performers will earn a 5 percent bonus payment in 2019.
There are many APMs, but very few Advanced APMs for 2017. Approved Advanced APMs for 2017 include:
Comprehensive End Stage Renal Disease (ESRD) Care (CEC) – LDO and non-LDO two-sided risk
Comprehensive Primary Care Plus (CPC+)
Medicare-Medicaid ACO (for participants in Shared Savings Program – Tracks 2 and 3)
Next Generation ACO Model
Medicare Shared Savings Program ACO – Tracks 2 and 3
Oncology Care Model (OCM) – Two-sided risk
Comprehensive Care for Joint Replacement (CJR) Payment Model (Track 1 – CEHRT)
CMS has approved several more Advanced APM for 2018 participation. Providers who think they may be participating in an Advanced APM should verify with their organization to be sure. A complete list of APMs can be found here.
Providers must receive 25 percent of their Medicare Part B payments or see 20 percent of their Medicare patients through an Advanced APM in 2017 to qualify for the 5 percent bonus payment in 2019.
Providers who leave an Advanced APM during 2017 must make sure they have seen enough patients or billed enough allowable claims through the Advanced APM otherwise they may need to submit MIPS data to avoid a negative payment adjustment up to +/- 4 percent.
Merit-based Incentive Payment System
MIPS takes the place of the Physician Quality Reporting System (PQRS), Meaningful Use, and the Value-based Payment Modifier, all of which sunset Dec. 31, 2018. MIPS also adds a new category called Improvement Activities.
Under MIPS, instead of each program having its own penalty, CMS will score providers across all categories to determine a downward, neutral, or positive payment adjustment (up to -/+ 4 percent in 2019).
The scored categories for 2017 are:
Quality – This category is essentially PQRS by another name. Quality reporting will be worth 60 percent of the provider's total MIPS score. Providers will be required to report on six individual measures, one of which must be an outcome measure.
Advancing Care Information (ACI) – This takes the place of the Medicare Electronic Health Record (EHR) Incentive Program, or Meaningful Use. ACI reporting is worth 25 percent of the total MIPS score. This category consists of a 1) base score (50 percent), 2) performance score (up to 90 percent), and 3) bonus score (up to 15 percent). Providers must meet all of the criteria in the base score to get credit in this category.
Improvement Activities – This category will account for 15 percent of the total MIPS score. Providers will need to attest that they have participated in up to four improvement activities. CMS has created a list of 92 approved activities; a complete list can be found here.
Cost – This is not a scored category for 2017, but will be scored starting in 2018. CMS is currently working on redefining the Quality and Resource Use Reports (QRUR) that were used for the Value-based Payment Modifier program. CMS is looking to utilize data that is more applicable to the provider and creates opportunities for the provider to actually influence the cost of care.
MIPS Reporting Options for 2017
CMS realizes not all providers are ready to fully implement MIPS due to the final rule being released so late; therefore, they are offering providers multiple participation options for 2017. Payment adjustments will be determined by the amount of data submitted and the performance results.
There are four participation options for this transition year:
Don't participate: If you don't submit any 2017 data, you will receive a negative 4 percent payment adjustment on all Medicare Part B claims in 2019.
Submit something: If you submit a minimum amount of 2017 data to Medicare (for example, one quality measure or one improvement activity for any point in 2017), you can avoid a downward payment adjustment.
Submit a partial year: If you submit 90 days of 2017 data to Medicare, you may earn a neutral or positive payment adjustment.
Submit a full year: If you submit a full year of 2017 data to Medicare, you may earn a positive payment adjustment.
MIPS Providers for 2017
For 2017, MIPS eligible providers are physicians, physician assistants, nurse practitioners, clinical nurse specialists, and nurse anesthetists. Previously, only physicians could participate in Meaningful Use. Physicians are required to participate in the Advancing Care Information category, unless they qualify for an exemption. CMS has said that the other eligible practitioners will automatically have their categories reweighted and put the 25 percent for that category into Quality if the practitioners do not report any data under Advancing Care Information. If the eligible practitioners choose to report Advancing Care Information data then they will be scored on their performance in that category.
MIPS Exemptions
In addition to the exemption for participating in an Advanced APM, there are two other categories of providers who may be exempt from participating in MIPS:
"Low threshold" providers, who bill Medicare $30,000 or less OR see 100 or fewer Medicare patients a year.
New providers are exempt if this is their first year in the Medicare Please note that this refers to providers who are new to Medicare, not providers who are joining a different practice.
Be Ever Vigilant
It is important for practices to make sure they know which track they will be participating and which providers are included for participation. Practices will need to monitor their participation throughout the year to make sure their circumstances have not changed. For example, if the practice stops participating in an Advanced APM and must now meet MIPS requirements. Practices will need to educate their providers on each scored category to make sure they understand the requirements.
Latest posts by Katherine Becker
(see all)