July OPPS Update Brings Many Code Changes
In Billing
June 8, 2017
Comments Off

on July OPPS Update Brings Many Code Changes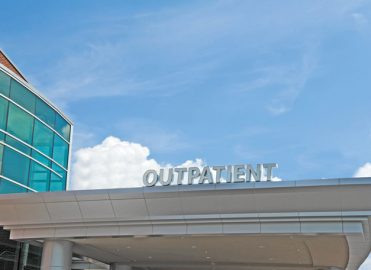 Although comparing the third quarter 2017 payment amount with the prior quarter reveals that, on average, prices for Part B drugs increased by 0.1 percent, according to the Centers for Medicare & Medicaid Services (CMS), there are several code changes in the July 2017 update that will soon affect claims payment under the Outpatient Prospective Payment System (OPPS).
Here's a look at the changes in brief (The full text is relayed in MLN Matters Article MM10122).
New Category II Codes
Ten Category III CPT codes, 0469T-0478T (see Table 1 in MLN Matters Article MM10122 for descriptors), are effective July 1.
Proprietary Laboratory Analyses CPT Codes
Two proprietary laboratory analyses CPT codes, effective May 1, 2017, are:
0004U          Infectious disease (bacterial), DNA, 27 resistance genes, PCR amplification and probe hybridization in microarray format (molecular detection and identification of AmpC, carbapenemase and ESBL coding genes), bacterial culture colonies, report of genes detected or not detected, per isolate
0005U          Oncology (prostate) gene expression profile by real-time RT-PCR of 3 genes (ERG, PCA3, and SPDEF), urine, algorithm reported as risk score
Separately Payable Procedure Codes
Three new surgical procedure codes, effective July 1, are:
C9745         Nasal endoscopy, surgical; balloon dilation of eustachian tube
C9746         Transperineal implantation of permanent adjustable balloon continence device, with cystourethroscopy, when performed and/or fluoroscopy, when performed
C9747            Ablation of prostate, transrectal, high intensity focused ultrasound (HIFU)
New Procedures Requiring Insertion of a Device
CPT codes 0474T, C9745, and C9746 describe new procedures requiring the insertion of a device. These codes will be assigned a default device offset percentage of 41 percent until claims data become available (see Table 4 in MM10122 for descriptors).
New Code for Pathogen Testing for Blood Platelets
HCPCS Level II code P9072 Platelets, pheresis, pathogen reduced or rapid bacterial tested, each unit is being "inactivated" and replaced, effective July 1, with one new code (Q9987) and one corrected code (Q9988):
Q9987 Pathogen(s) test for platelets; and
Q9988 Platelets, pathogen reduced, each unit.
Report Q9987 to describe the test used for the detection of bacterial contamination in platelets.
Drugs and Biologicals
Code C9487 will be deleted June 30 and replaced with Q9989 Ustekinumab IV Inj, 1 mg, effective July 1.
New pass-through drug codes, effective July 1, include:
C9489         Injection, nusinersen, 0.1 mg
C9490          Injection, bezlotoxumab, 10 mg
Other new drug codes created for use in the hospital outpatient setting, effective July 1, are:
Q9984         Levonorgestrel-releasing intrauterine contraceptive system (Kyleena), 19.5 mg
Q9985         Injection, hydroxyprogesterone caproate, not otherwise specified, 10 mg
Q9986         Injection, hydroxyprogesterone caproate (Makena), 10 mg
Updated payment rates effective July 1 are available on the CMS website.
Codes with Status Indicator Changes
Influenza virus vaccine CPT code 90682 has been approved for use in the 2017-2018 flu season (see MLN Matters Article MM9876). Although this code was added to the January 2017 I/OCE with an effective date of Jan. 1, 2017, it is not payable until July 1, when it will be assigned status indicator L Not paid under OPPS. Paid at reasonable cost; not subject to deductible or coinsurance.
Effective July 1, code J1725 is being inactivated and will not payable by Medicare. Instead, report Q9986.
Corrections
G0404 Electrocardiogram, routine ECG with 12 leads; tracing only, without interpretation and report, performed as a screening for the Initial Preventive Physical Examination (IPPE) was inadvertently assigned a waiver of coinsurance and deductible. Beginning July 1, Medicare will apply both cost sharing factors. This change is retroactive Jan. 1, 2017.
There are also a few changes to the OPPS Pricer Logic. See Article MM10122 for details.
Also available is the July update of the Ambulatory Surgical Center Payment System.
Latest posts by Renee Dustman
(see all)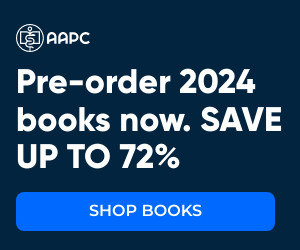 No Responses to "July OPPS Update Brings Many Code Changes"