FCC: Telehealth Not Always Available to Rural Chronically Ill
By Brad Ericson
In AAPC News
June 15, 2017
Comments Off

on FCC: Telehealth Not Always Available to Rural Chronically Ill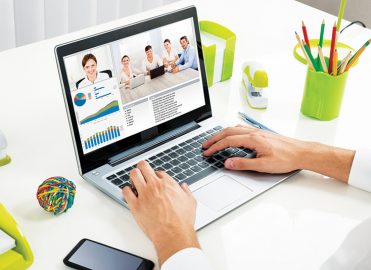 The Federal Communications Commission's (FCC) Connect2Health task force has updated its data of on-line access for chronically ill, rural Americans. The news isn't encouraging.
In Mapping Broadband Health in America, the FCC identified additional rural/urban gaps in care, especially for a growing number of chronically ill  patients whose nearby medical facilities have closed. The initiative's mapping data, along with lists of actions to resolve the shortfalls, is the latest in the agency's effort.
"We recognize that the upturn in closures of rural hospitals and medical facilities, highlighted in recent research at the University of North Carolina, is of great concern to many," said Michele Ellison, chair of the Connect2Health Task Force. "The mapping platform shines a critical spotlight on the need for broadband health solutions in rural and digitally-isolated counties where physician shortages are more than double the national average. It also demonstrates the importance of initiatives to promote broadband infrastructure deployment."
Identifying "double burden" counties, where residents have high incidence of chronic diseases such as diabetes, but poor access to Internet services that could support electronic access, the agency has outlined a number of initiatives. Key findings included:
The number of people living in double burden counties increased by 1 million between 2014 to 2015. This means 36 million people live in almost half of U.S. counties with high burdens of chronic disease and a need for better internet connection.
This is a rural problem. More than 60 percent of rural Americans live in double burden counties, while only 5 percent of urban American falls into the same category.
There of 214 counties with more than 7 million people with broadband access below 50 percent and diabetes and obesity rates above average. Rural counties number 175 of these.
Preventable hospitalization is higher in these counties. Lack of appropriate care means these counties are 150 percent higher double burden counties than connected counties.
The news isn't all bad. For example, Upshur County, Texas and Monroe County, Georgia both saw more than a 60 percent improvement. The FCC said that understanding the data is important: "chronic health conditions for seniors in Giles County, Tennessee, access lifesaving specialty care in Harlan County, Kentucky, reduce post-surgical pain through Virtual Reality applications in Barbour County, West Virginia, or connect a veteran to virtual rehab in Warren County, Pennsylvania."
Latest posts by Brad Ericson
(see all)