500K Providers Get 2 Percent Pay Cut
June 14, 2017
Comments Off

on 500K Providers Get 2 Percent Pay Cut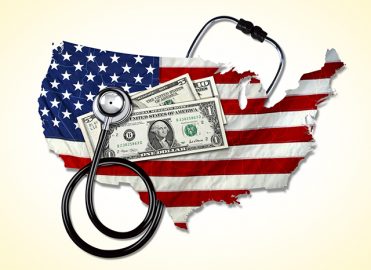 A 2017 report released by the Centers for Medicare & Medicaid Services (CMS) is like a tell-all book on quality reporting — fascinating stuff, and a must-read for every healthcare professional and support staff. Inside, you will find facts and figures regarding the 2015 Physician Quality Reporting System (PQRS) reporting experience, including trends dating back to 2007.
Shocking News
That more than 500,000 healthcare professionals (35 percent) will receive a 2.0 percent payment reduction of their Medicare Part B charges, this year, is shocking news. But it gets worse: Seventy-eight percent of those healthcare professionals were eligible to participate in PQRS to avoid the pay cut, and chose not to. Only 0.2 percent of those receiving a pay cut this year were unsuccessful reporters, according to the report.
On the bright side, approximately 50,000 fewer eligible professionals (EPs) will receive a PQRS pay cut in 2017 than in 2016. CMS states in the report, "Participation in PQRS has increased every year, especially among eligible professionals within practices participating via a group reporting option."
There's your first clue: Group reporting facilitates quality reporting.
The report is chock full of valuable information you can use to ensure successful reporting — not in PQRS because the final performance year was 2016, but definitely in this first performance year of the Merit-based Incentive Payment System (MIPS).
Learn By Example
Clinicians eligible to participate in MIPS this year, but who choose not to, will see a 4.0 percent payment adjustment to the Medicare Part B claims in 2019. According to CMS, the Quality Payment Program, which includes MIPS and Advanced Alternate Payment Models, is expected to affect 2019 Medicare payments for more than 600,000 clinicians nationwide.
Read this report to learn all sorts of best practices for quality reporting, and then go to AAPC's Knowledge Center to learn more about MIPS.
Latest posts by Renee Dustman
(see all)