CDC: Don't Report "Chronic Lyme Disease"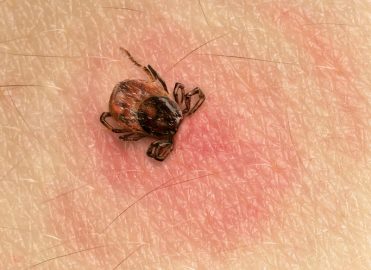 The Washington Post reports, June 15, "Dangerous unproven treatments for 'chronic Lyme disease' are on the rise." According to the Post, patients are being "prescribed dangerous and often expensive treatments that do not work," citing a new report by the Centers for Disease Control and Prevention (CDC).
According to the CDC report, the term "chronic Lyme disease" is a misnomer "… used by some health care providers as a diagnosis for various constitutional, musculoskeletal, and neuropsychiatric symptoms."
The "dangerous unproven treatments" the Post refers to include long courses of intravenous (IV) antibiotics, IV infusions of hydrogen peroxide, immunoglobulin therapy, hyperbaric oxygen therapy, electromagnetic frequency treatments, garlic supplements, colloidal silver, and stem cell transplants.
"Studies have not shown that such treatments lead to substantial long-term improvement for patients, and they can be harmful," the CDC report says. The report includes documented cases of septic shock, ostemoyelitis, Clostridium difficile colitis, and paraspinal abscess resulting from long-term IV antibiotics.
Recognize the Symptoms
Lyme disease is caused by infection with the spirochete Borrelia burgdorferi, spread through the bite of infected ticks. Early signs of infection include erythema migrans (an erythematous skin lesion with a bull's-eye or homogeneous appearance), fever, headache, and fatigue. The recommended treatment for Lyme disease is generally a 2–4-week course of antibiotics.
Coding Lyme Disease
In the ICD-10-CM codebook, Lyme disease is classified in Chapter 1: Certain Infectious and Parasitic Diseases, category A69 Other spirochetal infections:
A69.2 Lyme disease
Erythema chronicum migrans due to Borrelia burgdorferi
A69.20 Lyme disease, unspecified
Below it are codes for conditions caused by Lyme disease, such as meningitis (A69.21), other neurologic disorders (A69.22), and arthritis (A69.23).
According to Christina Nelson, a medical epidemiologist and author of the CDC report released June 15, neither the CDC nor the National Institutes of Health recommends using the diagnosis "chronic Lyme disease," the Post reports.
Nelson also warns against posers. "Clinicians who call themselves 'Lyme literate' are often self-anointed; there is no special training program and no requirement to be board certified in infectious disease."
---
Citation:
Marzec NS, Nelson C, Waldron PR, et al. Serious Bacterial Infections Acquired During Treatment of Patients Given a Diagnosis of Chronic Lyme Disease — United States. MMWR Morb Mortal Wkly Rep 2017;66:607–609. DOI: http://dx.doi.org/10.15585/mmwr.mm6623a3https://www.cdc.gov/Other/disclaimer.html.

Latest posts by Renee Dustman
(see all)
2 Responses to "CDC: Don't Report "Chronic Lyme Disease""