Report to Congress Recommends MIPS Overhaul
June 19, 2017
Comments Off

on Report to Congress Recommends MIPS Overhaul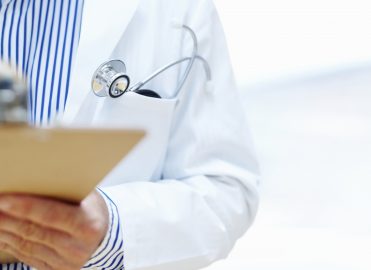 The Medicare Payment Advisory Commission's (MedPAC) June Report to the Congress addresses (among other things) issues it sees with the Merit-based Incentive Payment System (MIPS) — one of two paths in the Centers for Medicare & Medicaid Services' (CMS) Quality Payment Program, and a provision of the Medicare Access and CHIP Reauthorization Act (MACRA).
"As CMS has begun to implement these two paths, it is becoming apparent that there are some serious challenges, some of which follow from basic issues in MACRA," the independent congressional agency states in the report.
What's Wrong with MIPS?
MedPAC concludes in the report that MIPS will not fulfill the strategic goals of the Quality Payment Program. "MIPS as presently designed is unlikely to help beneficiaries choose clinicians, help clinicians change practice patterns to improve value, or help the Medicare program reward clinicians based on value," the agency states in the report. This is because, they reason, physicians will be able to fulfill the basic reporting requirements doing what they usually do and earn high scores without any real quality improvement. "This outcome will not be helpful to achieve the aims of MIPS, and it will impost a considerable reporting burden on clinicians," MedPAC concludes.
How Can We Fix MIPS?
As this is speculation at this juncture, the agency does not offer an recommendations regarding this matter, but it does discuss ideas for improvement in Chapter 5: Redesigning the Merit-based Incentive Payment System and strengthening advanced alternative payment models.
In brief, the agency suggests:
Instituting a quality withhold for all services under the Physician Fee Schedule (PFS) (i.e., payment rates are reduced by a set percentage and then returned or not, depending on performance on quality).
Eliminating the current set of MIPS measures and instead relying on population-based outcome measures.
Allowing clinicians to join an A–APM; a group of clinicians that they define; be measured in a group of clinicians that Medicare defines; or elect not to be measured at all.
Making the 5 percent bonus for participating in an A-APM related solely to the revenue coming through the entity.
Using the $500 million fund MACRA provides for MIPS exceptional performers to instead reward A-APMs participants.
This report is mandated by Congress and contains analysis of the Medicare program and recommendations, only. Read the report for complete details.
---
Resource:
June 2017 Report to the Congress: Medicare and the Health Care Delivery System
Latest posts by Renee Dustman
(see all)