Prepare for New MBI System Format
In Billing
June 20, 2017
Comments Off

on Prepare for New MBI System Format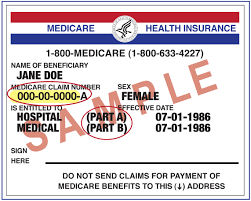 Medicare beneficiaries will start receiving new member ID cards in the mail beginning April 2018. Healthcare providers and the billing companies they employ have until then to prepare their systems to accept the new format.
What's Behind the Change?
The Medicare Access and CHIP Reauthorization Act of 2015 (MACRA) mandates the Centers for Medicare & Medicaid Services (CMS) to replace Health Insurance Claim Numbers (HICN), with Medicare Beneficiary Identifiers (MBI), by April 2019. Gender and signatures will be removed from the cards, as well.
The initiative is intended to protect beneficiaries from medical identity theft, as HICNs are typically Social Security Numbers.
CMS has begun efforts on educating the healthcare industry on the Social Security Number Removal Initiative (SSNRI) with a series of Provider Open Door Forums, the most recent was held on June 8.
Time for Change
The transition period for the SSNRI will begin April 2018 and end Dec. 31, 2019. CMS will begin mailing beneficiaries their new cards in April 2018. Healthcare providers who submit or receive transactions containing the HICN must modify their processes and systems to be ready to submit or change the MBI by April 1, 2018. HICNs will, with some exceptions, no longer be used after January 2020.
Beginning October 2018 through the end of the transition period, when a valid and active HICN is submitted on Medicare fee-for-service claims, both the HICN and MBI will be returned on remittance advice.
After the transition period, private payers must use the MBI for any Medicare transactions where the HICN would have been used.
Prepare for Change
To ready your physician practice, CMS recommends:
Verify patients' addresses. The address you have on file for a patient should match the address Medicare has on file. If the patient confirms the address you have on file, ask the patient to contact Social Security and update Medicare records.
Make sure your claims processing system (or billing company's system) can accept the 11-digit alphanumeric MBI.
HICNs are typically the beneficiary's 9-digit Social Security Number plus a one- or two-byte alphanumeric Beneficiary Identification Code. MBIs will be 11 bytes, alphanumeric, with key positions at 2, 5, 8, and 9 always alphabetic.

Latest posts by Renee Dustman
(see all)