AMA Makes MIPS Look Easy
In Billing
June 22, 2017
Comments Off

on AMA Makes MIPS Look Easy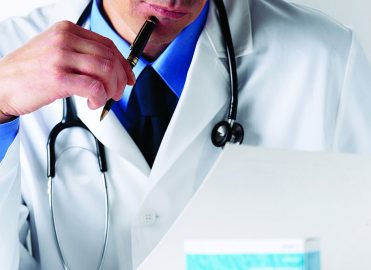 A new video and step-by-step guide developed by the American Medical Association walks physician practices through the steps they need to take, by Oct. 2, to meet the minimum reporting requirement for this first performance year of the Merit-based Incentive Payment System (MIPS).
This one patient, one measure reporting will prevent a negative 4 percent payment adjustment from being applied to your Medicare Part B claims in 2019.
A Word About QDCs
Note that Quality Data Codes (QDC), mentioned in the AMA's video, are HCPCS Level II codes listed under the Numerator Quality-Data Coding Options for the measure. Report the relevant code for the level of care provided.
For example: A physician performs a physician therapy evaluation; low complexity, reported with CPT 97161. Locate the measure associated with the procedure code (or diagnosis code). CPT 97161 links to measure #182: Functional Outcome Assessment. Locate measure #182 in the QPP Quality Measure Specifications file, referred to in the AMA's video, and locate the appropriate QDC listed under Numerator Quality-Data Coding Options. Enter the relevant code in box 24d on the CMS-1500 claim that coordinates with the level of performance met.
Latest posts by Renee Dustman
(see all)