If BCRA Passes, Think About Your A/R
By Brad Ericson
In CMS
June 27, 2017
Comments Off

on If BCRA Passes, Think About Your A/R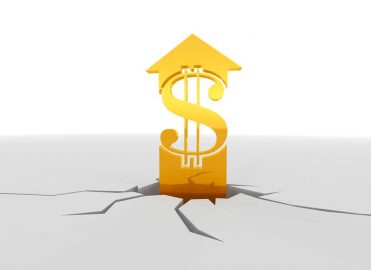 The Senate's Better Care Reconciliation Act (BCRA) received its score from the Congressional Budget Office (CBO). If the bill passes and is signed into law, providers will see 15 million patients lose coverage next year, with another of 22 million losing coverage by 2026. All told, the federal office says 49 million people will lose health coverage by 2026.
BCRA Differs From the AHCA
The BCRA differs from the House's American Health Care Act (AHCA), which received a similar score. But the precipitous decline of insured Americans is new. The CBO said the few low income people would purchase any plan because of an actuarial benchmark change. The evaluation by the agency also said that 4 million employees will lose their coverage, when employers no longer constrained by the Individual Mandate drop healthcare benefits.
According to Kaiser Health News, Medicaid enrollment would drop 26 percent from current projections, over the next decade; that's 15 million fewer people. The cause of the cuts would be the phasing out of federal funds for states to expand Medicaid and the addition of annual Medicaid federal spending caps on states. There are 74 million low-income and disabled people on Medicaid now.
The CBO also forecasts that members will lose coverage as a result of a particular state's definition of essential health benefits. Obamacare's ban on annual and lifetime limits would no longer apply to benefits not defined as essential. Members would find out-of-pocket spending increase. In 2019, the law would set a limit allowing insurers to charge seniors up to five times higher than younger people, forcing more individuals to rely only on Medicare.
The CBO estimates the BCRA offers the government a $772 billion cut in Medicaid spending, a savings of $424 billion in 2020 when tax credits for health insurance cease, a $21 billion shift leading to more taxable income, and a savings of $6 billion by eliminating a tax credit for small employers providing health insurance for employees.







Latest posts by Brad Ericson
(see all)