2018 QPP Proposed Rule Excludes More Clinicians from MIPS
In AAPC News
September 7, 2017
Comments Off

on 2018 QPP Proposed Rule Excludes More Clinicians from MIPS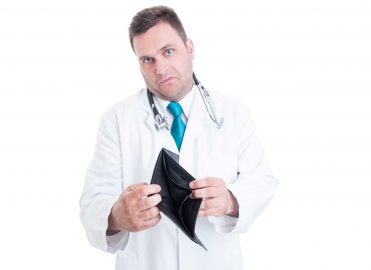 The Centers for Medicare & Medicaid Services (CMS) filed a proposed rule in the Federal Register on June 20 for year two of the Quality Payment Program. The agency quickly followed up on June 26 with a webinar to provide a digestible overview of the major provisions in the 1,058-page document.
The Medicare Access and CHIP Reauthorization Act of 2015 (MACRA) established the Quality Payment Program (QPP) in 2017. Eligible clinicians can participate in the QPP via one of two tracks: Advanced Alternative Payment Models (APM) or the Merit-based Incentive Payment System (MIPS).
Given the complexity of implementing a new quality initiative payment system, and in response to provider feedback, CMS is proposing a handful of significant changes to the QPP for performance year 2018/payment year 2020.
MIPS Proposals for Year 2 — At a Glance
There are numerous revisions in this proposed rule, but the significant changes are to the MIPS track of the QPP for performance year 2018:
-Raising the low-volume threshold to exclude individual MIPS eligible clinicians or groups who bill less than or equal to $90,000 Part B claims or provide care for less than or equal to 200 patients enrolled in Part B.
-CMS is seeking comments on an opt-in option.
-Implementing virtual groups, as previously proposed
-CMS is seeking comments on the definition and composition, election process, agreements, and reporting requirements.
-Expanding MIPS to include facility-based measurement
-CMS is seeking comments on whether they should offer participation through an opt-in or opt-out option
-Revising the quality performance category
-CMS is seeking comments on their proposal to increase the data completeness threshold for the 2021 payment year; and on the process to cap and then eliminate topped out measures.
-Retaining the Cost performance category at 0 percent
-CMS is seeking comments on its proposal to keep the weight of this category neutral in the overall composite performance score for 2018.
MIPS Proposals for Year 2 — In-depth
Raising the low-volume threshold will exclude approximately 134,000 additional clinicians from MIPS in 2018, CMS estimates.
Clinicians still eligible to participate in MIPS next year will be scored based on performance in the same four categories as this year — Quality, Advancing Care Information, Improvement Activities, and Cost — and, if finalized, these categories will retain the same weight – 60, 25, 15, and 0 percent, respectively.
Eligible clinicians would still be required to report on a minimum of 90 days for the Advancing Care Information and Improvement Activities categories, but would need to submit 12 months of data for quality measures.
The performance threshold would increase from 3 points to 15 points; the scaling factor of 3 would remain as is; and the payment adjustment for the 2020 MIPS payment year would be +/-5 percent (the 2019 payment adjustment is +/- 4 percent). Clinicians would need a minimum of 15 points to receive a neutral payment adjustment; 16-69 points to receive a positive adjustment; and at least 70 points for a positive adjustment and to qualify for an exceptional performance bonus of at least 0.5 percent.
CMS is also proposing to add 5 points to the final score of any MIPS eligible clinician or clinician group that constitutes a small practice (15 or fewer clinicians) that submits data on at least one performance category in an applicable performance period. Additionally, CMS is proposing a complex patient bonus, in which clinicians would receive an adjustment of 1 to 3 bonus points to their composite score based on the medical complexity (i.e., the hierarchical conditions category risk score) of the patients they treat.
Submission mechanisms will remain the same, but multiple submission mechanisms within each applicable category would be allowed (except for CMS Web Interface).
Quality
CMS is proposing to wait one more year (2019) before it increases the data completeness threshold to 60 percent for data submitted on quality measures using qualified clinical data registries (QCDR), qualified registries, electronic health records (EHR), or Medicare Part B claims.
Measures that fail data completeness will receive 1 point instead of 3 points, except for small practices, which would continue to receive 3 points.
CMS is proposing to apply a scoring cap on a small subset of topped out measures: 6 points, instead of 10. They also propose adopt a three-year lifecycle for topped out measures.
Advancing Care Information
CMS is proposing that MIPS eligible clinicians may continue to use EHR technology certified to the 2014 Edition for another year, but is proposing a 10-point bonus payment for those who use EHR technology certified to the 2015 Edition.
CMS would also expand options beyond the one immunization registry reporting measure; add a decertification hardship for eligible clinicians; change the deadline for the significant hardship application for 2017 and beyond to December 31; and add a new category of exception for MIPS eligible clinicians in small practices and those practicing in underserved areas.
Improvement Activities
CMS is proposing a threshold of 50 percent for the number of practice sites within a TIN that need to be recognized as patient-centered medical homes for the TIN to receive full credit in this category.
Cost
CMS is proposing to score cost improvement in 2018, but not factor that score into a clinician's composite score in 2018.
Virtual Groups Become a Reality
CMS is proposing to define a virtual group as, "A combination of two or more Taxpayer Identification Numbers (TINS) composed of a solo practitioner (individual MIPS eligible clinician who bills under a TIN with no other NPIs [National Provider Identifiers] billing under such TIN, or a group with 10 or fewer eligible clinicians under the TIN that elects to form a virtual group with at least one other such solo practitioner or group for a performance period for a year."
CMS is not proposing to put any restrictions on the size or composition of a virtual group, but all MIPS eligible clinicians within a TIN would have to participate in the virtual group; and virtual groups would have to elect to participate in MIPS as a virtual group prior to the beginning of the performance period, and an election is would not be allowed after the performance period starts. If a TIN/NPIs move to an APM, however, CMS is proposing to use waiver authority to use the APM score over the virtual group score.
Aside from this, group policies finalized for the 2017 and 2018 performance periods would apply to virtual groups in 2018.
Facility-based Measurement
Facility-based measurement would assess clinicians in the context of the facilities at which they work (and treat the most patients). Voluntary scoring (via an opt-in/out process) would be implemented in a "limited fashion" in the first year for the quality and cost performance categories, and would be aligned with the Hospital Value Based Purchasing Program. Individual clinicians would need to have 75 percent of their services in the inpatient hospital or emergency room to be eligible; and for groups, 75 percent of eligible clinicians would need to meet individual eligibility criteria.
Other MIPS Provisions
There are many other small changes that may affect you. For example, CMS is proposing that eligible clinicians in practices that have been randomized to the control group in the Comprehensive Primary Care (CPC+) model would also receive full credit as a Medical Home Model. And for group reporters, CMS is proposing to require that at least 50 percent of the practice sites within a TIN must be a certified or "recognized" patient-centered medical home or comparable specialty practice to receive full credit in the Improvement Activities performance category.
It's little tweaks like these that will, unfortunately, require you to read at least all of Part II of the proposed rule.
Advanced APMs
CMS proposes for year two of the QPP a number of small changes to APMs that would serve to entice growth. Here's a summary of provisions:
Retain the 8 percent revenue-based standard through the 2020 performance year;
Exempt Round 1 participants in the Comprehensive Primary Care Plus (CPC+) Model from the requirement that the medical home standard applies only to APM entities with fewer than 50 clinicians in their parent organization;
Adjust the total potential risk for an APM entity from 2.5 percent to 2 percent of the estimated average total Parts A and B revenue; increasing by 1 percent each year, up to 5 percent in 2021 (instead of 2020).
CMS is also proposing changes to the All-Payer Combination Option, such as adding a revenue-based standard for total risk of 8 percent, and basing qualifying APM participant (QP) determinations at the individual eligible clinician level only.
The weighting for MIPS APMs would also see a few changes. CMS is proposing to assess all MIPS APMs on quality; and align weighting across all MIPS APMs: Quality – 50%, Cost – 0%, Improvement Activities – 20%, Advancing Care Information – 30%. Lastly, a fourth snapshot date of December 31 would be added for full TIN APMS for determining which eligible clinicians are participating in a MIPS APM for purposes of the APM scoring standard.
The materials from the CMS webinar, "Medicare Quality Payment Program Year 2 Proposed Rule Overview," will be available on the QPP website in a few weeks.
The comment period for the 2018 QPP proposed rule closes Aug. 21, 2017. See the proposed rule (CMS-5522-P) for commenting instructions.
Latest posts by Renee Dustman
(see all)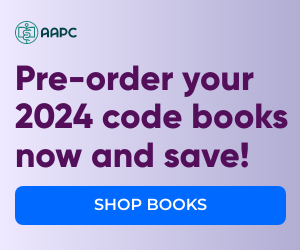 No Responses to "2018 QPP Proposed Rule Excludes More Clinicians from MIPS"