How to Code a Preoperative Clearance
In CMS
July 3, 2017
Comments Off

on How to Code a Preoperative Clearance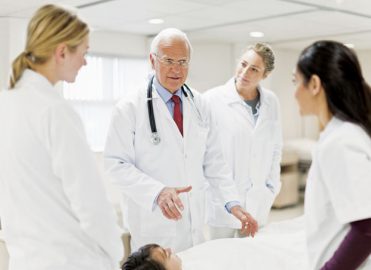 A preoperative examination to clear the patient for surgery is part of the global surgical package, and should not be reported separately. You should report the appropriate ICD-10 code for preoperative clearance (i.e., Z01.810 – Z01.818) and the appropriate ICD-10 code for the condition that prompted surgery.
A preoperative history and physician (H&P) is included in the surgical package; however, if the patient has medical conditions that require separate preoperative clearance and management beyond the standard H&P, these services can be billed separately. These circumstances might occur if the patient develops a new problem, or experiences another significant change of status, in the days prior to surgery. To establish medical necessity for the visit, you must link the appropriate diagnosis or signs and symptoms to any E/M service reported.
If the surgeon routinely sends otherwise healthy patients to a primary care physician for clearance—even when there is no medical necessity for that service—the primary care physician is in a tough spot. Because there is no medical necessity for a separate E/M service unrelated to the surgery, the primary care physician cannot bill for his or her services. If the surgeon reduces his package payment, the primary care physician can bill for the standard preoperative care; however, the Centers for Medicare & Medicaid Services (CMS) dictates that the surgical package should not routinely be broken. Unless the patient cannot reasonably receive this service from the surgeon because of geographic distance or other factors, Medicare considers it to be abuse to cause unnecessary extra costs and risks in processing two claims (one for the surgeon and one for the primary care physician).
Latest posts by John Verhovshek
(see all)
No Responses to "How to Code a Preoperative Clearance"