Coding Regulations and Quotas Got You Down?
July 1, 2017
Comments Off

on Coding Regulations and Quotas Got You Down?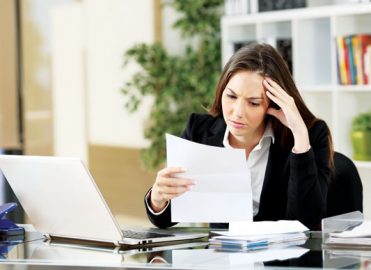 AAPC Coder can help.
Payment reforms and other emerging healthcare rules require effective medical coders to review hundreds of references on a daily basis. In 2018, to get full credit for participating in the Merit-based Incentive Payment System (MIPS), coders must code chronic conditions and relationship and patient status codes that were never necessary before. And diagnosis coding is expected to significantly increase per claim. At the same time, coders are held to outdated productivity and accuracy standards that require them to do more coding in less time.
Fortunately, there is a solution.
Never Fear, AAPC Coder Is Here
AAPC Coder is a software program that converts medical codes from codebooks and information from coding and billing references to dramatically increase coders' speed. These tools use key words and look-up functions to access all related information more quickly than flipping pages and searching websites for different payer rules.
"AAPC Coder (the medical encoder developed by AAPC) was designed by coders who love books," said Robin Sherman, a coder in Fort Lauderdale. "The complete ICD-10-CM Index, for example, is a feature in the program that many coders don't know about. It's exactly like using your book — only faster."
Another coder, Lorraine Sivak, CPC, in Orlando, told us, "When I used books, I made notes in them. Now, I use AAPC Coder and I still make notes, but now they last forever until the code is updated or deleted."
AAPC Coder allows you to access the latest codes, coding references, and billing regulations in a sophisticated and easy-to-use, online search engine. The results are fewer coding errors and, consequently, fewer coding-related denials. Coders save time and their employers save money.
In product tests, AAPC Coder increases coding speed an average of 33 percent over the use of coding books.
AAPC Coder accommodates coders based on their unique coding needs, and is priced to be the most cost-effective tool available in the market.
AAPC Coder – Pro Fee
Coders and Outpatient Facility Coders 
The Pro Fee Coders and Outpatient Facility Coders version of AAPC Coder is made especially for outpatient facility coders, physician and non-physician professional fee coders, and diagnostic lab coders. It's perfect for coding and auditing E/M, surgical, radiology, testing, diagnostic labs, and other CPT® and HCPCS Level II procedural codes for claim submission.
Coders can easily interpret and analyze medical record documentation and apply correct coding principles as defined by regulatory agencies.
This version is ideal for everyone — from seasoned coders to students — who codes ambulatory surgery centers, hospitalists, emergency departments, diagnostic labs, outpatient clinics, and doctor's offices.
AAPC Coder – Hospital Inpatient Facility Coders 
The Hospital Inpatient Facility Coders version of AAPC Coder is made especially for inpatient facility coders. It's perfect for coders and auditors who analyze documentation in patient medical records to assign the appropriate diagnostic and procedural codes for data retrieval, statistical analysis, and hospital reimbursement.
AAPC Coder – Complete Version
This version is the complete suite of AAPC Coder products, making it especially powerful asset for medical coders, compliance reviewers, auditors, medical claims adjusters, denials specialists, and expert witnesses. It's perfect for outpatient facility coders, and physician and non-physician professional fee coders, inpatient facility coders, diagnostic lab coders, and for risk adjustment, CMS' HCCs, and Medicare Advantage coders.
Pick One that Suits Your Needs
Each of the three products facilitates reviewing and discussing documentation and code selection discrepancies with physicians and providers. All AAPC Encoder versions provide quick access to the rules you need in your clarification and educational meetings. Researching and preventing denials is a snap with special tools built right in.
"I love the claim scrubber and cross reference the best," says Sivak. "And because I can see what diagnosis codes are most commonly used together with procedure codes, I'm able to double-check myself and my specificity more quickly."
AAPC Coder also makes maintaining knowledge painless. By reviewing coding and reimbursement newsletters, you can earn 20+ CEUs by doing your daily job.
Latest posts by Stephanie Cecchini
(see all)