From Military to Medicine: AAPC Veterans Are Tenacious
July 1, 2017
Comments Off

on From Military to Medicine: AAPC Veterans Are Tenacious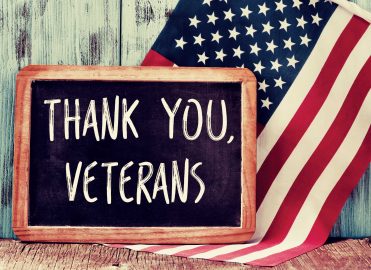 The transition from military service to civilian life may not be easy, but veterans find AAPC helps them to adapt.
Life ebbs and flows for everyone. AAPC and I have grown a lot since 1999, when I became a certified coder. I think about what pushed me into the coding field: How did I end up as an instructor, a local chapter officer, and a member of the National Advisory Board (NAB)? It's more than a thirst for knowledge and the drive to win at this game where the rules are always changing; it's the people. AAPC is family, a team — similar to my military experience.
Military Service Builds a Strong Medical Foundation
For as long as I can remember, medicine has been where I wanted to be. During my years of active duty in the U.S. Navy, I learned about medicine from a variety of specialties and virtually every department in the hospital and its clinics. When I'd stand duty in the hospital, I'd spend the night in the operating room, in case someone needed surgery. There was always a core group ready. I would roam the hospital looking for something to do:
If they needed help in labor and delivery, great! Teach me!
If a Marine was in a fight and they were wiring his jaw in the emergency room, I was there to help.
When my friends running the lab would process specimens, they'd teach me what they did.
Military medicine allowed me to experience so much. As a surgical scrub tech, I took part in a variety of surgical procedures. I was educated on disease and anatomy, and I was trained to first-assist surgeons. I learned about casting, suturing, and a host of procedures and scenarios that prepared me for any military event.
It was an awesome experience.
Adapting to Medicine in the Civilian World
After leaving military services, I didn't know what to do with that training. I knew no one in the civilian world was going to let me suture a wound or cast a leg. And I knew there were many pieces of military medicine that would not transfer to the civilian sector. For example:
I trained for and practiced triage for mass casualty.
I was stationed at a submarine base that housed nuclear powered subs, and I trained for nuclear spill accidents.
What would I do with that knowledge?
But with my experience in medicine, I felt sure there would be ample opportunity for me to work in the civilian world. Not true.
I knew a lot about medicine, but unless someone had prior active duty or had a family member who was, they didn't understand my abilities. It was not until there was an emergency, and my training just took over, that they realized — with amazement — that I really did know a thing or two. They would ask, "How did you know to do that?" It's because I trained with some great doctors and nurses.
Adapt or Be Left Behind
Working in the civilian world made me realize the mindset in the military is very different. One morning, when I was working in the operating room, we all gathered at the front desk as everyone was reviewing their caseload for the day. A woman from a temp agency showed up to scrub. She stood at the front desk and told the charge nurse what cases she wasn't going to be part of because she was not comfortable. I was baffled. "I will not do this …" was never part of my vocabulary. The military motto was, "See one, do one, teach one." You were taught to rise to the occasion, and get in there and do it. The navy always touted, "The chain is only as strong as the weakest link." The takeaway was: Don't be that weak link!
Another thing I learned from the military was to be resilient and grow with change. I think this defines a medical coder, as well. If it's one thing we all understand in the world of medicine, change is inevitable. You either adapt or you get left behind.
Civilian Transition Is Difficult for Many
For some personnel who had a military occupation specialty (MOS) or Navy-enlisted classification, there is no translation in the civilian world. Some do translate very closely, but for many others, such as grunt (infantry) or parachute rigger, there is nothing. Injuries received while on active duty complicate matters
even more.
Remember: You are the change. You are the future of AAPC. Get uncomfortable, stretch and grow, and above all, be proud of what you do.
I'd like to hear from other veterans out there. AAPC is working toward ways to honor and acknowledge veterans. Contact me at Caren.Swartz@aapcnab.com.
---
Proud Veterans Transition to Proud Coders
I want to highlight several fellow AAPC military veterans. I hope to meet up with many more of you. The experiences of these men and women of the armed services always leaves me with a sense of pride for our mutual military service as well as what we have in common today: AAPC. Here is how their military experience brought them to AAPC.
Amy Laursen, CPC
Laursen spent nine years in the Army National Guard. She was just 18 when she began her MOS training to be a firefighter. Laursen's thought process was, "If I'm a firefighter, the natural next step is an EMT." But after achieving more certification and working for years as an emergency medical technician (EMT), she became burned out. Too many lost lives and frustration with what she could and couldn't do, she said. Laursen went to work as a phlebotomist. From there, she transitioned into order entry. She also took online classes to become a Certified Professional Coder (CPC®). The whole journey took 16 years, but along the way the learning never stopped. And it's a family affair because Laursen's husband Craig Laursen, CPC, is an AAPC employee and was her instructor.
Stephanie Moore, CPC, CPMA
Moore served six years as a Marine. After finishing boot camp, she trained for 18 months to become a first level Harrier jet mechanic. Moore was frustrated when transitioning from active duty to civilian. She was told she was over qualified for positions, and she desperately missed the comradery that comes with military experience. The timing for a job in aviation was bad for job placement, and she recognized the need to go in a different direction. Finally, Moore obtained a position as a dispatcher with local law enforcement, which restored her sense of teamwork. Moore said, "Employers did not seem to support the military in the early '90s as much as they do now, post 9/11. The police department was very receptive of individuals with prior military experience." Today, she sits on the AAPC Chapter Association board of directors for Region 1 and works as an auditor/educator for the coding department at Wentworth-Douglass Health System.
Tim Yonish
Yonish served seven years and three months in the Marine Corps as a truck driver and avionics technician. His transition was difficult because of a service-connected disability. "Transitioning, with a service-connected disability is extremely difficult," said Yonish. "I did not know what I was getting into, needing to be retrained in an industry I knew nothing about. I find myself playing catch-up." It took him years to recognize the need to retrain and then get into school (he used the military vocational rehabilitation program). Yonish graduated with a bachelor's degree in Business, and now is employed by the Department of Veterans Affairs. He is a member of AAPC, and is working towards his CPC® credential.
There is a theme that resounds among all these AAPC military veterans, as does with my fellow NAB members who are veterans. And Yonish hits the nail on the head, "Hard work, dedication, and educating oneself pushes you to preserver through any obstacle." It won't be overnight, and it may take years, but the tenacity in these men and woman, be it soldier, sailor, airmen, Marine, or "Coastie," is relentless.
---
Caren Swartz, CPC, COC, CPC-I, CPMA, CPB, CRC, has been in the medical industry for over 20 years. Swartz has worked in office settings in orthopedics, oral surgery, oncology, general and vascular surgery, and large multispecialty practices. She has been a PMCC instructor, and a past Richmond, Virginia, local chapter president. Swartz works as a senior consultant/auditor for Practice Integrity, LLC., as well as a quality assurance auditor for ionHealthcare®. She is a NAB representative for Region 3 – Mid-Atlantic.
---
Latest posts by Guest Contributor
(see all)