Pay It Forward by Mentoring an Apprentice
July 1, 2017
Comments Off

on Pay It Forward by Mentoring an Apprentice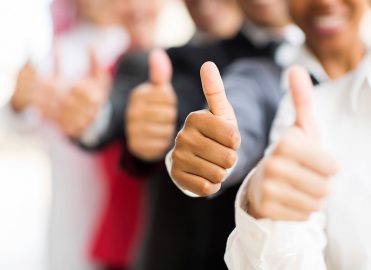 By putting yourself out there to mentor, you help yourself in the process of helping others.
Think back to your first day on the job. Remember how "green" you were? There was so much to learn — deciphering priorities and trying to remember all the rules and regulations. If you were lucky, you had someone to look up to and to learn from. I did. Her name was "Sally." She was my supervisor, leader, and mentor who basically held my hand throughout my developing career.
After several years of working side by side, Sally encouraged me to become a Certified Professional Coder (CPC®); the beginning of my career started with that first test. I received my CPC® certification, but her mentoring never stopped. Sally's guidance and patience affected my entire life. I may not be able to repay her for the continuous encouragement she gave me to strive for greatness, but I can pay it forward — and so can you.
Others Succeed when You Give Back 
There are so many new CPC-A® who could benefit from your years of experience. And without realizing it, you may experience the many benefits of becoming a mentor:
Achieve personal growth
Boost peer recognition
Improve self-esteem
Develop professional relationships
Share in the success of others
Mentoring is a pledge to help another person, but it's not a 24/7 commitment. Don't confuse mentoring with an intern/externship.
Mentoring is when a person seeks your advice and wisdom in the field and you give it readily for however long possible. Your goal is to simply guide them as they develop professionally in their career.
An intern/externship is a commitment to train someone how to fulfill specific job requirements during a specified length of time.
It's a Win/Win
for Everyone Involved
I have mentored individuals who were not successful at their first attempt of the CPC® exam. We would focus on the area they scored the lowest, and they were then successful in passing the exam on their next attempt. What a great feeling to help another individual experience success.
Spending a little time talking with people — whether it be email, in person, or via phone — gives individuals the encouragement to move forward. It provides that extra boost they may need just to say, "I can do this!"
I asked other colleagues about their experiences as mentors. Here's what they had to say:
Judy A. Wilson, CPC, COC, CPCO, CPPM, CPC-P, CPB, CPC-I, CANPC, CMRS, AAPC Fellow
I have mentored not just the coding part, but also the billing part, and explained how members can sell themselves to employers. It can be anywhere from a 10-minute phone call once a week to a one-on-one sit down once a month. I have done both, and it really doesn't take that much time. 
Some of my best employees were CPC-As who came through the Project Xtern program [www.aapc.com/medical-coding-jobs/project-xtern/]. It's so rewarding when you have helped someone reach the goal of landing their first job. 
Roxanne Thames CPC, CPC-I, CEMC
I mentor many times via email or conference call to give a member support. AAPC Forums are also a resource for mentoring and for me to give advice. 
Some students just want a "confirmation" of how they are doing, and will ask me to send them a scenario to code and send it back to me to check.
Some members want to interview me, asking me questions for their schooling about how I got into coding. 
Some members are in school and just want to interview me to help them decide what they like and/or what they want to do once they graduate. I try to guide them by asking questions about their strong areas and I build from there. 
Mentoring for chapter officers is an excellent way to get members on the path to local involvement and networking. For those who fear public speaking, I encourage them to speak at a chapter meeting on a topic they are familiar with or one that is near and dear to their hearts.
Take That First Step
The best place to find out more about mentoring is your local chapter; ask your officers for more information. You also can read the articles, "Chapter Mentoring Program Needs YOU!" or "The Give and Take of Mentoring," both available in AAPC's Knowledge Center. The AAPC website also has forums where you can offer up your expertise.
As the saying goes, "it takes a village" to create an indelible network of support capable of weathering the business of healthcare. Put yourself out there, network, and get ready to reap the rewards!
Editor's Note: AAPC has launched a member Mentorship Program. Engage with a mentor or mentee today!
---
Melody S. Irvine, CPC, CPMA, CEMC, CFPC, CPB, CPC-I, CCS-P, CMRS, is an AAPC Fellow with over 30 years of experience in the medical profession. She is the founder of Career Coders, LLC, Online Medical Billing and Coding School. She specializes in physician auditing, education, and curriculum development, and is an approved PMCC instructor with AAPC. Irvine's background includes director of coding, auditing, compliance, and urgent care for a 48 multi-specialty physician practice. She was a contract auditor for the State of Colorado Attorney General. Irvine started the Loveland, Colo., local chapter and is education officer. She is a past member and officer of the AAPC National Advisory Board and is an AAPC Chapter Association Region 7 representative.
Latest posts by Guest Contributor
(see all)