Showcase Your Expertise Through Writing
July 1, 2017
Comments Off

on Showcase Your Expertise Through Writing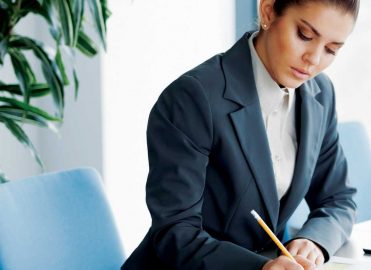 Become published through AAPC to boost your coding credibility among healthcare professionals.
Many of you have written for AAPC and been published in Healthcare Business Monthly, and some of our pioneering members have written for our Knowledge Center. Thanks for your contributions and for spreading your knowledge throughout our organization. AAPC is expanding its online presence, and we are encouraging you to keep sending us your contributions. There are many beneficial reasons for you to share your expertise, and it's relatively easy to do so.
Help Your Career
Maryann C. Palmeter, CPC, CENTC, CPCO, CHC, says she often will submit an article on a topic that she has researched for work. "I think the best way to fully understand a subject is to research it and then try to explain it to someone else," she said.
Palmeter says writing has benefited her career in four ways:
It affords her the opportunity to learn something new;
It educates her peers;
It validates her written communication skills to her employer (or future employer); and
It provides her with a creative outlet.
Reduce Claim Errors
Michael Strong, MSHCA, MBA, CPC, CEMC, is a frequent contributor to Healthcare Business Monthly. He finds it's "an excellent opportunity to share knowledge with other coders in the industry," and it helps to improve the error rate on claims.
"We all learn so much through our jobs, but we often don't take enough time to share that with our peers," Strong said. "Between the payers, providers, regulators, and the industry, we all learn something different." He recommends we use that information to help each other pass exams and improve fraud rates.
"New students sitting for the coding exam need 70 percent to obtain their certification," Strong said. "This means coders mistakes may occur up to 30 percent. However, healthcare fraud is about 10 percent of all dollars spent in healthcare. Sharing our knowledge will hopefully reduce the 30 percent errors and 10 percent fraud," he said. For example, "The errors can be supported by OIG reports on modifiers 25 and 59." By sharing this knowledge, Strong said, "we all make a difference and improve the respect and appreciation of our industry and certifications." When we understand our healthcare specialty a little better and share it, he said, "the results are more well-rounded coders with advanced knowledge."
Earn CEUs and More
Earning continuing education units (CEUs) are essential to maintaining your AAPC credentials. Now, you can earn continuing education units (CEUs) for writing. For every 700 words you write and AAPC publishes, you earn one CEU.
It's not all about the CEUs, however. Brenda Edwards, CPC, CDEO, CPB, CPMA, CPC-I, CEMC, CRC, AAPC Fellow, said, "You get CEUs for writing, but there is so much more than that. It forces you to step out of your comfort zone; and when you do that, you open up an entirely new world to explore."
Reach More People 
Healthcare Business Monthly and Knowledge Center blogs are included in AAPC membership. That gives you quite an audience. Your articles can be accessed and read by 165,000 members.
"We get to reach more people than webinars or conferences that might be cost prohibitive for some in our industry," Strong said.
Make Writing Easy
To make the editing process run smoothly, we ask our contributors to follow a few guidelines:
Format – Articles should be submitted electronically as a Word document. We cannot publish PowerPoint presentations, but we can help you turn them into articles.
Length – Healthcare Business Monthly articles should be between 500 to 2,000 words. If your article runs longer than 2,000 words, you may want to break it into a two-part article. Knowledge Center blog articles are usually a little shorter, and average
400 words. Remember: An article must be at least 700 words (after editing) to receive CEU credit.
Citations or sources – Make sure you quote anything that is not in your own words. List the source separately at the end of the article or attribute sources in the text. You may include website URLs at the end of your article.
Codes – On first use in your article, CPT®, ICD-10-CM, and HCPCS Level II codes must be accompanied with full code descriptions. Avoid confusing your readers by paraphrasing descriptions or using unofficial short descriptions.
Acronyms – Spell out acronyms and abbreviations on first use. Not everyone is familiar with the acronyms and abbreviations unique to your specialty.
About you – Include a 50-word or less biography at the end of the article and a digital photo for each author. Be warned that photos taken off the Web are usually low resolution and don't print well, so send the original photo before it was adjusted for the internet. Send the photo as a separate attachment from the Word document (i.e., don't embed it into the document).
Keep Calm and Write On
Don't let your inexperience in writing stop you from sharing your experience in the business of healthcare. Our editors will help you make your article look its best. Not sure where a comma should go, or if you should use "then" or "than"? Don't worry about it, we've got you covered.
Here is where to send your articles:
Michelle Dick: Send all facility-based or member-focused articles to michelle.dick@aapc.com.
Renee Dustman: Send all quality-based payment and MACRA-related articles to renee.dustman@aapc.com.
Brad Ericson: Send your telehealth and any other articles to brad.ericson@aapc.com.
John Verhovshek: Send your coding and clinical articles, as well as risk management articles to g.john.verhovshek@aapc.com.
AAPC reserves the right to edit and/or reject any submission.
Step Out of Your Comfort Zone
As an experienced writer, Edwards has a challenge to her fellow AAPC members. She encourages you to give it a shot. "You may not think you have what it takes — I never thought I would be writing articles and blogs — but when you get going, it becomes hard to stop at that word limit," said Edwards. "Challenge yourself and see where it takes you!"
Latest posts by Michelle Dick
(see all)