I Am AAPC: Shana Hall, CPC-A
July 1, 2017
Comments Off

on I Am AAPC: Shana Hall, CPC-A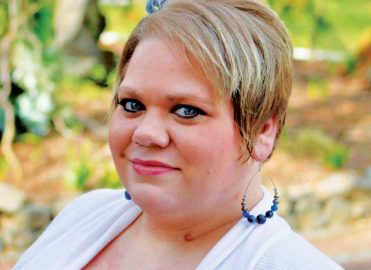 As an engaged woman, I was content on becoming a stay-at-home wife and mother. But then, while looking in the job classifieds one day, I realized I was not qualified for anything other than a fast food position. That prompted me into continuing my education.
I made an appointment with a technical institute in my hometown to learn what they offered. I knew I wanted to work in the medical field, but I wasn't sure doing what. The institute offered Medical Assistant (MA) and Medical Office Administration and Coding (MOAC) courses, so I researched both. After talking to my fiancé and weighing the differences of each field, I went with the MOAC course. I scheduled my intake appointment, and one week later I was enrolled in an upcoming session.
Education Plans Come to a Grinding Halt
One month later, my world came crashing down on the scariest day of my life. I landed in the emergency room, fighting for life, with a fever of 106.4 degrees Fahrenheit and excruciating pain. My mother was called by the hospital to take me there right away because I was going to die if medical intervention didn't happen immediately. A week later, I was paralyzed from the mid-waist down and unable to walk. When it hit me that I wasn't going to be able to start school, I was devastated. I felt as if everything was taken away and I wanted to die. My fiancé, his son, and my parents were my biggest supporters. I was transferred to a rehabilitation unit to start my journey of learning how to walk and care for myself again.
Keep on Truckin'
When I was released to go home, one month later, the first thing I did was get in touch with the technical institute. What happened to me wasn't going to stop me from reaching my goal of becoming a Certified Professional Coder (CPC®). I re-enrolled, ready to start my journey of becoming a CPC.® And I was walking!
I did everything in my power to obtain the information necessary to become a CPC®. I spent many occasions in my instructor's office, in tears, afraid of not being strong enough and failing my exam. I failed my first mock exam and barely passed my second mock exam. I showed up for the exam, nervous and prepared for the worst. It was the fastest 5 hours and 40 minutes of my life. I felt really good about how I did on the exam, and kept a positive attitude about passing. When I got back to school, I logged onto my AAPC account, and there it was: my name, "Shana Hall," with "CPC-A" under it. I had done it!
Everything Is Possible
Today, I am a full-time student and have earned the President's List Award five out of the six quarters I've been in school.
The best advice I can offer is to never, and I mean never, give up on yourself. Only you can control your future. Nothing is impossible.
Latest posts by Guest Contributor
(see all)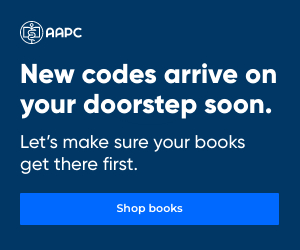 No Responses to "I Am AAPC: Shana Hall, CPC-A"