Provide a Remarkable Teaching Experience
July 1, 2017
Comments Off

on Provide a Remarkable Teaching Experience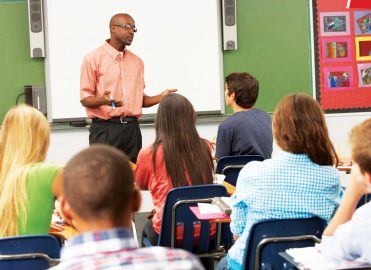 Set up your students for success throughout their life.
I recently encountered a student who shared her story of going back to school and working to obtain a certification as a Certified Professional Coder (CPC®). She began her academic journey as a single parent and a working professional. After first completing her associate degree, she pursued the certifications required to enhance her education and career. After failing the CPC® exam several times, however, she questioned whether she would be successful, or even make it to the finish line. Her instructor would reassure her and say, "No worries! We're here for you" and "You've got this." Her instructor became her mentor, providing her with one-on-one tutoring after class until she passed the exam.
The point is: A good instructor can make all the difference in another person's life and career. If you are an instructor, continue to set the best example you can for students. And if you are a student, remember that it isn't important how many times you fall, but how many times you get up.
Here are some ways to reach your students and help them succeed.
Set Clear Expectations
Set clear expectations for your students, and have each student establish individual expectations. Be clear about what is required of them as a student.
Instructors should set students up for success. Define your students' strengths and weaknesses. Get to know your students before class and determine their individual goals. Take note of the different learning styles of your students. Be prepared to provide various teaching strategies for a diverse learning environment.
Let's face the facts: Many students may have been out of school for some time and often come into class with self-doubt. It is important to provide a sense of community, and to send a message that "we are in this, together."
Value the Student, Not the Number
Value each student. Invest in the success of your students, no matter how many attend class. Even if you have one student on a particular day, be prepared to teach your class. Realize this is one of the most important goals this student has during this time. Stand behind your student as they pursue the goal of certification.
Small and intimate classes may provide a financial strain on the instructor; however, student retention and student success has a significant positive impact on the bottom line.
Offer One-on-one Tutoring
There are many learning styles. Students require the time and space to ask questions comfortably. When you notice a student needs additional help, or when a student asks for help, set time aside to spend with that student. There are several ways to do this, such as face-to-face, Skype, and phone conference. Show your students they can trust you to be there for them during this time of learning.
Be Resourceful
Provide resources to help students learn more. Suggest websites or books to provide additional information on the area of study. Provide tips on where to find the materials needed for class.
Inform Students About AAPC Benefits
AAPC offers abundant information, and as a new student or new member it can be difficult to navigate it all. Go over the AAPC website and show your students how to complete their profile, select local chapters, get free continuing education units (CEUs), access chapter forums, networking, and events in the area to help them enhance their career through education.
Encourage your students to become active at their local chapter. A great way for new students to network is through volunteering at their local chapter. For example, a student might volunteer to proctor an exam to see how the process works or volunteer to greet members at the meetings. Volunteer efforts do not go unnoticed, and rewards come for those who give their time to help others.
You might also take a class field trip to a local chapter meeting or ask a local chapter officer to come and speak to your students.
Prepare students for success:
Be transparent in your teachings.
Review resumes and provide tips.
Practice interviews.
Provide tips on dressing for success.
Provide resources on key words when looking for employment.
Educate on "foot in the door" opportunities.
Provide Constructive feedback
Constructive feedback encourages confidence and reassurance to students as they go through the learning experience.
Be respectful and explain to students where you see areas of struggle. Give them the tools to help strengthen those areas. Identify ways you can teach the information needed so they can understand it better. Provide useful feedback when grading assignments.
Be Human
The most effective educators bring their entire selves to the job. They celebrate students' successes, show compassion for struggling parents, tell stories from their own lives, laugh at their mistakes, share their unique quirks, and aren't afraid to be imperfectly human in front of their students.
Celebrate Your Students
Celebrate your students' success as if it is your own, and keep in touch. For example:
Place their testimonies on your website or blog.
Provide a newsletter with resources for CEUs.
Encourage students to continue their education to advance their career.
When a student hears from an instructor, it serves as a reminder of where they came from and how far they've come. This brings peace to where we are and motivates us to go further.
Latest posts by Elizabeth Martin
(see all)