Fraud Lands Biller in Slammer for 50 Months
By Brad Ericson
In Audit
July 10, 2017
Comments Off

on Fraud Lands Biller in Slammer for 50 Months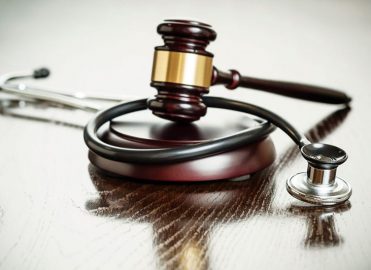 A Detroit-area medical biller was recently sentenced to 50 months in prison for helping with a $7.3 million Medicare and Medicaid fraud scheme where services were billed but not rendered.
Dawn Bentley, 56, of Oakland County, Michigan, was also ordered to pay $3,253,107 in restitution with her co-defendants for one count of conspiracy to commit healthcare fraud, wire fraud, and mail fraud,. Between June 2014 and June 2015, the Department of Justice said, she submitted fraudulent claims on behalf of a co-conspirator physician for service she knew couldn't have been rendered and not rendered as billed. In exchange, the federal agency said, she was paid 6 percent of the total payment by Medicare.
Bentley's largest client, Waseem Alam, pleaded guilty to a $33 million Medicare fraud scheme in March 2016. She billed $1.9 million of this fraud, receiving her cut. Her company received $100,000 during that period.
This one of the latest successes by the Medicare Fraud Strike Force. In the last 10 years, the group has charged around 3,000 defendants with billing $11 billion in false claims.

Latest posts by Brad Ericson
(see all)