ICD-10 Coding for Warts
In Coding
July 11, 2017
Comments Off

on ICD-10 Coding for Warts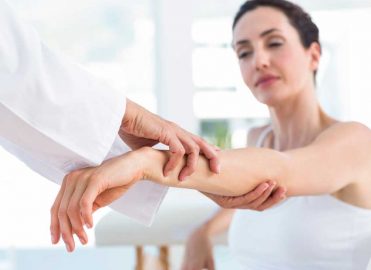 Warts are a form of lesion most often caused by a viral infection; however, some warts are bacterial, rather than viral. Warts are most common in children, young adults, and people with immune system deficiencies. Clinical categories of warts include:
Common warts (Verruca vulgaris): A raised wart with roughened surface, most common on hands, but can grow anywhere on the body.
Plantar warts (Verruca plantaris): A hard, sometimes painful lump, often with multiple black specks in the center; usually only found on pressure points on the soles of the feet.
Flat warts (Verruca plana): A small, smooth flattened wart, flesh-colored, which can occur in large numbers; most common on the face, neck, hands, wrists and knees. Commonly seen in teenagers.
Venereal warts (Condyloma acuminatum, Verruca acuminata): A wart that occurs on the genitalia.
Tuberculosis warts (Lupus verrucosus, Prosector's wart, Warty tuberculosis): A rash of small, red papular nodules in the skin that may appear 2-4 weeks after inoculation by Mycobacterium tuberculosis in a previously infected and immunocompetent individual
Code Selection depends on the type of wart:
B07.0 Plantar wart
Verruca plantaris
B07.8 Other viral warts
Common wart
Flat wart
Verruca plana
B07.9 Viral wart, unspecified
A63.0 Anogenital (venereal) warts
A18.4 Tuberculosis of skin and subcutaneous tissue
Example:
CHIEF COMPLAINT: Skin lesion on hand
HISTORY OF PRESENT ILLNESS: Established patient comes in with skin lesions. Onset: 1 week ago. Severity: mild-moderate. Location is hands. The patient describes it as a popular; it occurs constantly. The lesion is unchanged. Context: viral illness; Denies aggravating factors, relieving factors. Pertinent negatives include: burning, discharge from lesion, fever, itching, pain, sores that do not heal, swollen glands, change in shape/size of lesions, change in color of lesions. Additional information: here for lesion/wart removal.
EXAMINATION: VITAL SIGNS: BP 115/74, Temp (F) 98.20, P 66, RR 18, Wt. 144. GENERAL/CONSITIUTIONAL: No apparent distress. Well-nourished well developed. INTEGUMENTARY: The type of lesion is verruca vulgaris. Visual lesion(s) appear on bilateral, hand, number of lesions is 10, flesh in color. The lesion is 1 cm in size.
COMMENTS: 2 large ones primary on right hand; 2 only on left hand; some are periungual.
PROCEDURES: Lesion/Wart Removal x4. Lesion/wart prepped and draped using sterile technique. Removal of 4 warts was performed. Liquid nitrogen was used to remove wart(s). Applied sterile dressing and discussed wound care instructions.
ASSESSMENT/PLAN: Warts Viral NOS. Treatment option and natural history discussed; will Cryo lesion; Compound-W nightly with occlusion until follow-up in a few weeks.
Based on the documentation, the patient is diagnosed with viral warts on the hands. The correct ICD-10-CM code is B07.9 Viral wart, unspecified.
Latest posts by John Verhovshek
(see all)