2018 Update to ESRD PPS
In CMS
July 11, 2017
Comments Off

on 2018 Update to ESRD PPS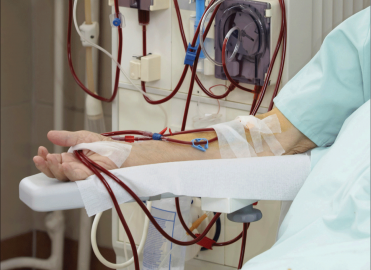 A proposed rule, released July 5, sets the groundwork for the Centers for Medicare & Medicaid Services (CMS) to update and revise the End-stage Renal Disease Prospective Payment System (ESRD PPS) and update the payment rate for renal dialysis services furnished by an ESRD facility to individuals with acute kidney injury (AKI) for 2018; as well as to establish requirements for the ESRD Quality Incentive Program (QIP) for payment years 2019-2021.
Proposed Payment Rates for 2018
CMS proposes to update the ESRD PPS base rate for 2018 to $233.31, based on a reduced market basket increase of 0.7 percent and the wage index budget-neutrality adjustment factor of 1.000605 ($231.55 x 1.007 x 1.000605 = $233.31). No changes are proposed for the application of the wage index floor of 0.4000. The proposed 2018 AKI payment rate is also $233.31.
The fixed-dollar loss (FDL) amount for pediatric patients would decrease from $68.49 to $49.55 and the Medicare allowable payment (MAP) amount would decrease from $38.29 to $38.25. The FDL for adult patients would increase from $82.92 to $83.12 and the MAP amount would decrease from $45.00 to $42.70.
CMS is also proposing to use the ESRD PPS outlier politics to determine the cost of certain eligible outlier service drugs and biologicals when average sales price data isn't available.
ESRD QIP Proposed Requirements
Regarding the ESRD QIP, CMS is proposing to:
Shorten and simplify the performance score certificate (PSC) beginning in 2019;
Align the extraordinary circumstances exception (ECE) policy with other quality reporting and value-based purchasing programs by (1) allowing facilities to submit a form signed by the facility's CEO or designated personnel; (2) expand the reasons for which an ECE can be requested by a facility or granted by CMS; and (3) specify that a facility does not need to be closed in order to request and receive consideration for an ECE;
Update the Standardized Transfusion Ration (STrR) clinician measure and replace the two Vascular Access Type measures with the proposed Hemodialysis Vascular Access: Standardized Fistula Rate clinical measure and the proposed Hemodialysis Vascular Access: Long-term Catheter Rate clinical measure; and
Update the Data Validation Program. For 2020, CMS is proposing to continue a National Healthcare Safety Network Bloodstream Infection Data validation study.
Comment on the Proposed Rule
Comments on the provisions in this proposed rule must be received no later than 5 p.m. August 28, 2017. See the proposed rule for submission guidelines.
Latest posts by Renee Dustman
(see all)