Medicare Recognizes Three Emerging Specialties with Official Codes
July 12, 2017
Comments Off

on Medicare Recognizes Three Emerging Specialties with Official Codes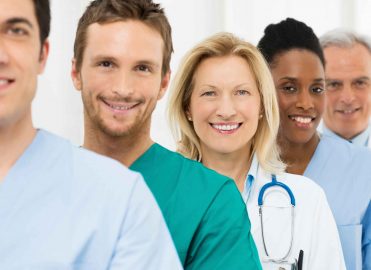 The Centers for Medicare & Medicaid Services (CMS) has created three new physician specialty codes that will go into effect Oct. 2.The codes are:
C7 – Advanced Heart Failure and Transplant Cardiology
C8 – Medical Toxicology
C9 – Hematopoietic Cell Transplantation and Cellular Therapy
Advanced Heart Failure and Transplant Cardiology
According to the American College of Physicians, "Heart Failure and Transplant Cardiology represents advanced training in cardiovascular disease and focuses on management of advanced or complicated heart failure beyond the scope of what is usually provided by general internists and general cardiologists."
Medical Toxicology
"Medical toxicologists are physicians who specialize in the prevention, evaluation, treatment, and monitoring of injury and illness from exposures to drugs and chemicals, as well as biological and radiological agents," according to the American Board of Emergency Medicine.
Hematopoietic Cell Transplantation and Cellular Therapy
According to the U.S. National Library of Medicine National Institutes of Health, "Allogeneic stem cell transplantation is a form of immunotherapy that has increased the chances of survival for patients with relapsed leukemia and high risk leukemia in remission." HLA. 2017 May;89(5):267-277. doi: 10.1111/tan.13005.
Status Update
Until CMS-855I and CMS-855O paper applications are updated to reflect the new specialties, applicable providers should select the "Undefined physician type" option on the enrollment application and specify their specialty in the space provided.
Medicare-enrolled providers who want to update their status to one of these new specialties must submit a change of information application to their Medicare administrative contractor.
---
Source: MLN Matters Number MM9957

Latest posts by Renee Dustman
(see all)
AAPC's annual salary survey gives a good understanding of the earning potential within the medical coding profession.
See what actually is going on in the healthcare business job market.