Opioid Fraud: OIG's Largest Healthcare Takedown in History
In CMS
July 13, 2017
Comments Off

on Opioid Fraud: OIG's Largest Healthcare Takedown in History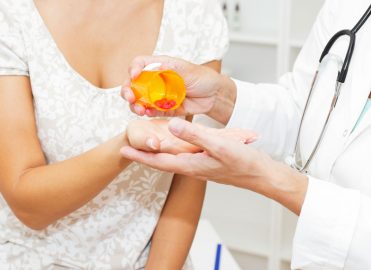 The Office of Inspector General's (OIG) combat on healthcare fraud, waste, and abuse of taxpayer's money recovers $5 for every $1 spent on investigating, which gives them incentive to target more areas of fraud. The OIG's latest and largest fraud takedown happened this month when opioid fraud was exposed with the help of state and federal law enforcement. According to the OIG's release, Media Materials: 2017 National Health Care Fraud Takedown:
More than 400 defendants in 41 federal districts were charged with participating in fraud schemes involving about $1.3 billion in false billings to Medicare and Medicaid. OIG also issued exclusion notices to 295 doctors, nurses, and other providers based on conduct related to opioid diversion and abuse.
Medicare Part D Concerns
Among the "Top Management & Performance Challenges Facing HHS" is opioid misuse at No. 6: Curbing the Abuse and Misuse of Controlled and Non-controlled Drugs in Medicare Part D and Medicaid. OIG data shows patients are "doctor shopping" for physicians who prescribe high amounts of opioid pain killers. Here are some statistics, according to an OIG report:
One in three Medicare Part D beneficiaries received a prescription opioid in 2016.
About 500,000 beneficiaries received high amounts of opioids.
Almost 90,000 beneficiaries are at serious risk; some received extreme amounts of opioids, while others appeared to be doctor shopping.
About 400 prescribers had questionable opioid prescribing patterns for beneficiaries at serious risk; these patterns are far outside the norm and warrant further scrutiny.
The OIG report provides data on patients who receive extreme amounts of opioids and who may be "doctor shopping." It also identifies prescribers who have questionable opioid prescribing practices.
You can read the full report on the OIG website.
Latest posts by Michelle Dick
(see all)