Breaking News: 2018 MPFS Proposed Rule
In Billing
July 14, 2017
Comments Off

on Breaking News: 2018 MPFS Proposed Rule
The Centers for Medicare & Medicaid Services (CMS) released a proposed rule to address changes to the Medicare Physician Fee Schedule (MPFS) and other Medicare Part B payment policies for 2018, and beyond.
Provisions of the Proposed Rule for PFS
CMS is proposing for the MPFS in 2018 potentially misvalued codes; values for new, revised, and misvalued codes; establishing payment rates under the MPFS for non excepted items and services furnished by non excepted off-campus provider-based hospital departments; and, durable medical equipment (DME) payment for infusion drugs.
To find proposed code changes that might affect your practice, search the PDF version of the proposed rule for codes or keywords applicable to your practice. Comments regarding proposed changes are due to CMS by Sept. 11. See the proposed rule for commenting instructions.
Also in the proposed rule, CMS discusses proposed changes regarding:
Telehealth services;
Evaluation and management (E/M) guidelines and care management services;
Care coordination services and payment for rural health clinics and federally qualified health centers;
Initial data collection and reporting periods for the Clinical Laboratory Fee Schedule;
Payment for biosimilar biological products;
Appropriate use criteria for advanced diagnostic imaging services;
Value-based Payment Programs; and the
Medicare Diabetes Prevention Program.
As we parse this proposed rule section by section, stay tuned to AAPC's Knowledge Center for an in-depth look at Medicare reimbursement in 2018.
Related articles:
CMS Wants to Revise E/M Documentation Guidelines
CMS to Implement Advanced Diagnostic Imaging Monitoring Program
Source: CMS, CMS-1676-P, "Revisions to Payment Policies under the Physician Fee Schedule and Other Revisions to Part B for CY 2018; Medicare Shared Savings Program Requirements; and Medicare Diabetes Prevention Program" proposed rule.
Latest posts by Renee Dustman
(see all)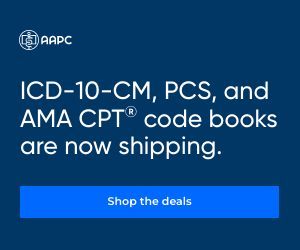 No Responses to "Breaking News: 2018 MPFS Proposed Rule"