CMS Releases Pediatric Measure Set
July 28, 2017
Comments Off

on CMS Releases Pediatric Measure Set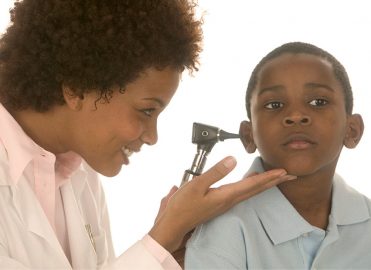 The Centers for Medicare & Medicaid Services (CMS) announced today the release of a Pediatric measure set as part of the Core Quality Measures Collaborative (CQMC).
The Pediatric measure set includes nine measures for use at the provider level for solo providers or provider groups. Seven of the nine measures coincide with existing state-level measures in the Medicaid and CHIP Child Core Set.
Pediatric measures include:
Childhood Immunization Status
Immunizations for Adolescents
Developmental Screening in the First Three Years of Live
Chlamydia Screening for Women
Weight Assessment and Counseling for Nutrition and Physical Activity for Children/Adolescents
Well-child Visits in the Third, Fourth, Fifth, and Sixth Years of Live
Medication Management for People with Asthma
Appropriate Testing for Children with Pharyngitis
Appropriate Treatment for Children with Upper Respiratory Infection
To date, CMS has released core measures in eight measure sets as part of CQMC:
Accountable Care Organizations (ACOs), Patient Centered Medical Homes (PCMH), and Primary Care
Cardiology
Gastroenterology
HIV and Hepatitis C
Medical Oncology
Obstetrics and Gynecology
Orthopedics
Pediatric
Measure Sets Facilitate MIPS Reporting
Clinicians and clinician groups participating in the Quality Payment Program's Merit-based Incentive Payment System (MIPS) can choose to report a specialty measure set to fulfill reporting requirements for the Quality performance category. The alternative is to choose six measures that best reflect their practice.
Latest posts by Renee Dustman
(see all)