Turn to 0438T for SpaceOAR® System Supply and Placement
August 1, 2017
Comments Off

on Turn to 0438T for SpaceOAR® System Supply and Placement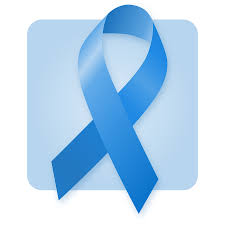 In July 2016, the American Medical Association (AMA) introduced CPT® Category III code 0438T Transperineal placement of biodegradable material, peri-prostatic (via needle), single or multiple, includes image guidance. The code subsequently was included in the 2017 CPT® codebook.
Code 0438T describes the supply and placement of a temporary, biodegradable implant, marketed as the SpaceOAR® System (OAR stands for "organs at risk"), used to reduce rectal injury in men receiving prostate cancer radiation therapy (RT). The AMA's CPT® Changes 2017: An Insider's Guide explains:
Although higher doses of radiation therapy may be used for treatment of prostate tissue to improve biochemical disease-free survival, the adverse effect is that an exposed rectum also receives radiation, increasing the risk of toxicity to the rectum and gastrointestinal tract.
The SpaceOAR® implant acts as a spacer, pushing the rectum away from the prostate to reduce the amount of incidental radiation the rectum is exposed to during RT for prostate cancer.
The implant is placed via needle and includes imaging guidance. Per CPT® guidelines, do not separately report 76942 Ultrasonic guidance for needle placement (eg, biopsy, aspiration, injection, localization device), imaging supervision and interpretation with 0438T.
Prior to July 2016, HCPCS Level II C9743 was appropriate to report the implant supply, only. There was no dedicated code to report placement. With the release of 0438T, C9743 was deleted because 0438T includes both the implant supply and placement.
Not all payers offer coverage for 0438T. Regardless of coverage, report the procedure for tracking and statistical purposes, when performed. You may not report a Category I "unlisted procedure" code if an appropriate Category III code is available to report a service; however, early information suggests that CPT® 2018 will include a new, Category I code (55×87) to replace 0438T.
For additional SpaceOAR® System coding or reimbursement support, you may contact Augmenix Reimbursement Support at (781) 902-1657, or via email at: reimbursement@augmenix.com.
Latest posts by John Verhovshek
(see all)