Get in the Driver's Seat
August 1, 2017
Comments Off

on Get in the Driver's Seat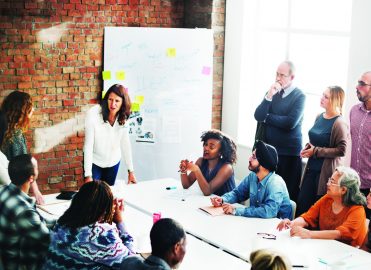 Take the wheel and run for president of your local chapter.
By Teresa (Terri) Bartrom, CPC, CPB
AAPC local chapters are gearing up to elect their officers again. If you are considering running for an officer position, the first step is to review the requirements and descriptions of the different roles. Each position is essential, but the president is the driving force. After considering some general requirements for all officers, let's focus on what it means to be chapter president.
Officers Set High Standards
Local chapter officers serve voluntarily, with the understanding that they represent their chapter and AAPC. All elected officers agree to abide by requirements set forth in the AAPC Local Chapter Handbook. This handbook is a living document updated annually in October. As such, chapter officers are required to review the handbook each year. Officers also must agree to abide by the Local Chapter Code of Conduct and AAPC's Code of Ethics, and maintain current AAPC membership.
Requirements Unique to the President
The local chapter president must hold an AAPC credential and should have previous officer experience. The president is also expected to:
Attend all local chapter meetings. In the event of an absence, the vice president steps up to fulfill the president's duties.
Ensure all officers fulfill their duties, including responding to all member communications within 48 hours.
Promote AAPC and its mission on the local level.
Promote the overall well-being of the chapter (including exams and meetings) and ensure all members are treated in a professional manner.
Serve as a leader to chapter officers and members.
Work with the other officers to determine the needs of the chapter members.
Serve as a liaison with AAPC and the AAPC Chapter Association, and act as a contact person for those interested in joining the local chapter.
Conduct local chapter meetings using a written agenda they prepared.
Ensure certification examinations are administered correctly, according to rules and regulations in the AAPC Local Chapter Handbook (chapter 8).
Sign on the local chapter bank account and work with the treasurer regularly to review the account and debit card use (if one is used) and ensure the bank signature card is correct throughout the year.
Communicate with officers regularly and provide what they need to fulfill their roles.
Proctor a minimum of one exam.
Serve as moderator for the local chapter forum and participate as warranted.
Maintain the chapter's original attendance sheets and assist members with problems such as lost continuing education unit certificates.
The local chapter president stands as a symbol of integrity for all their peers. This is an incredibly important position, which merits the utmost respect. Do you have what it takes?
For more information about officer positions, download the
latest AAPC Local Chapter Handbook at www.aapc.com/documents/2016lc_handbook.pdf.
---
Teresa (Terri) Bartrom, CPC, CPB, performs special audits for Parkview Health of Indiana. She has more than 25 years of experience in the medical billing and coding specialties of plastic and reconstructive surgery, obstetrics/gynecology, pain management, and podiatry. Bartrom is a member of the Fort Wayne, Ind., local chapter, serving as member development officer; she has also served as president, vice president, and education officer. She was instrumental in organizing multiple programs and ICD-10-CM boot camps in her local chapter. Bartrom also serves as AAPCCA Great Lakes Region Representative 2015-2018 and Committee Chairman 2017-2018.
Latest posts by Guest Contributor
(see all)