ACOG Issues New Guidelines for Managing Stillbirths
By admin aapc
February 27, 2009
Comments Off

on ACOG Issues New Guidelines for Managing Stillbirths
The American College of Obstetricians and Gynecologists (ACOG) issued, Feb. 20, a new Practice Bulletin for Ob/Gyns on the clinical management of stillbirths. The guidelines review what is known about stillbirth and highlight the importance of uniform data collection, according to an ACOG press release.

Stillbirth is a fetal death that occurs during pregnancy at 20 weeks or greater gestation. Fetal losses before 20 weeks are defined as miscarriages. Stillbirths remain mostly unexplained, according to ACOG, due to a lack of uniform protocols for evaluating and classifying stillbirths and low autopsy rates.
ACOG recommends clinicians explain to parents that autopsy results may be valuable in planning future pregnancies. For parents who object to a full autopsy, however, less invasive evaluation methods, such as photographs, X-rays, ultrasound, magnetic resonance imaging, and skin or blood samples of the stillborn fetus, may help identify a cause.
"Parents want answers when they have a stillbirth, so clinicians should not be afraid to request an autopsy," said Ruth C. Fretts, MD, of Harvard Vanguard Medical Associates and Harvard Medical School, who headed the development of ACOG's new Practice Bulletin. Counseling women on their risk of having another stillbirth is more productive when specific risk factors are identified.
ACOG recommends a general examination of the stillborn fetus be performed promptly after delivery. Examination of the placenta and the umbilical cord is an essential component of stillbirth evaluation. Genetic testing should also be performed once parental consent has been obtained.
A complete maternal history should also be taken, including obstetric history, exposures to medications and viruses, and family history. Maternal testing for such things as lupus, thyroid problems, and antibodies to human parvovirus, as well as certain genetic conditions may also provide information affecting future pregnancies.
Practice Bulletin No. 102, "Management of Stillbirth," is published in the March 2009 issue of Obstetrics & Gynecology (purchase required).
Latest posts by admin aapc
(see all)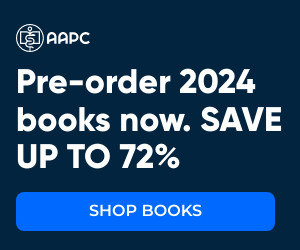 No Responses to "ACOG Issues New Guidelines for Managing Stillbirths"